Artistic director Cameron Bailey tells Screen about Toronto's 'perfect' opening-night film, Demolition, and the festival's tweaks to its Telluride policy.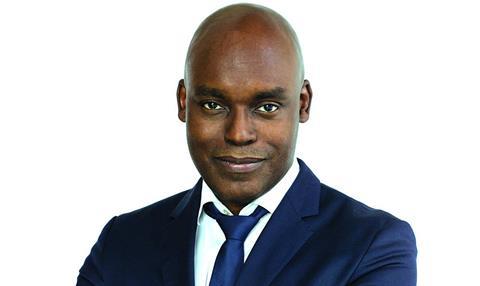 Jean-Marc Vallée and Toronto go way back, and their latest convergence, suggests artistic director Cameron Bailey, is so natural that military-style planning stretching back many years could not have come up with a better match.
"If we had to go out and make a film ourselves for opening night, I don't think we could have made a better prospect," Bailey says with a chuckle. "It's a Canadian film-maker whose work we have shown for many years. He's closed the festival with The Young Victoria [2009] and been here the last two years with really strong films [Wild in 2014 and Dallas Buyers Club in 2013] and so to have this was kind of perfect for us."
"Too much attention is paid to where and when and how films are premiering and maybe that's something we can all highlight less."
Demolition's star Jake Gyllenhaal is no stranger to the festival, either. Last year, Dan Gilroy's Nightcrawler world-premiered in Toronto and Gyllenhaal has been on hand for the TIFF launches of, among others, David Ayer's End Of Watch and Denis Villeneuve's Prisoners. "For Prisoners, he took part in an on-stage conversation with Denis," says Bailey. "He feels very much at home here."
It is a little under one month to go before the 40th anniversary edition begins and if Bailey is feeling the heat readying the biggest film festival in North America, he does not let on during a stolen conversation with Screen. While he is widely admired as an urbane and good-humoured film scholar, that shouldn't overlook the keen intellect and pride in his team and film-maker guests that ensures Bailey keeps a watchful eye on Toronto's global standing.
A question of rivalry
He pauses when asked to consider the tumultuous autumn festival trifecta. Venice and Telluride can be noisy neighbours on the calendar. So too can Toronto. "There has been a lot more attention paid to a so-called rivalry among Venice, Telluride and Toronto; I think, in large part, it's a media story," Bailey insists.
"It's attractive as a story but that's not how it works. Alberto [Barbera, Venice festival director] is a long-time friend of Piers [Handling, TIFF director and CEO]. The two festivals sit down at Cannes and we meet in Berlin if we can. We talk about our festivals and films; it's always been a very collegial relationship.
"I agree that too much attention is paid to where and when and how films are premiering and maybe that's something we can all highlight less," Bailey adds, in response to comments Barbera made to Screen about Toronto's "aggressive" stance towards its autumn rivals. "I would never say there's been aggression between Toronto and Venice."
This year Toronto has softened its policy vis-a-vis Telluride and will once again allow films that arrive from a world premiere in the Rockies to play opening weekend; albeit not in the Roy Thomson Hall, Princess Of Wales Theatre or Visa Screening Room at the Elgin Theatre.
"We tweaked things a little bit," Bailey concedes, with the changes coming on the back of industry consultation. "The thing that maybe amplified the conversation in the media was our wanting to have clarity about what the premiere status was. We had sometimes announced a film [where we didn't know the status] and we have been able to fix that because we have better information about where a film is premiering. There's going to be less of that concern."
Regardless of the status of certain selections, the line-up that Toronto had revealed by the time Screen went to press was typically wide and tantalising. Bailey and his team, for example, had been tracking Beasts Of No Nation and sat down with Netflix in April. As soon as the streaming giant showed them Cary Fukunaga's child-soldier drama, it was a no-brainer, with Bailey describing Idris Elba's performance as an African warlord as "unbelievable". His voice surrenders in something akin to awe. "It's beautiful and terrifying."
The City To City focus on London is a timely personal note. Bailey was born in the city and the section will profile "film-makers who live and work in London, rather than films just about London". The new juried Platform section championing directors and the Primetime strand for long-form TV will, he says, offer a chance to deepen and broaden the way audiences engage with content.
Ongoing vibrant industry programming allows the 5,000-odd delegates to keep abreast of current developments. And what better way to interact than to walk among creativity? The closure of part of King Street West will return for the second year - although there will be more notice this time to appease commuters. After all, this is a festival aimed squarely at the people of Toronto.