TIFF artistic director Cameron Bailey speaks to Jeremy Kay about highlights of the 41st edition and the entente cordiale with Telluride.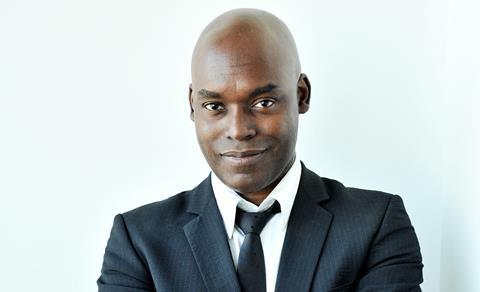 Toronto International Film Festival's early autumn avalanche of programming raises the curtain on the North American awards season and sparks a traditional round of prognostication from experts. Roughly 300 films will play in the festival's 41st edition (Sept 8-18), but if the artistic director feels he may be about to buckle under the weight of expectation with only a few weeks to go, he isn't showing it. As always, Cameron Bailey is cool as a cucumber.
He has reasons to be cheerful. There is a pop and fizz to this year's selections, led by a star-studded opening night selection that, for the first time in years, feels appropriate given the festival's scale and exuberant nature. "We open with The Magnificent Seven, which is a terrific film," says Bailey. "It's Antoine Fuqua and Denzel Washington working together again after they launched Training Day here 15 years ago. We're a big public festival and while this is totally a popcorn movie, it's a reinvention of that and, as westerns do, it reflects the times we live in."
Joining Fuqua's blockbuster western will be Garth Davis's awards hopeful Lion, JA Bayona's A Monster Calls, Peter Berg's eco-disaster story Deepwater Horizon, Oliver Stone's Snowden and Amma Asante's A United Kingdom. "It's always a big job to put this together and we never know exactly where we're going until we see the film," says Bailey. "We started in the winter with Sundance and Berlin. Then we saw newer films in April, May and June and it got more and more exciting with film-makers like Barry Jenkins, who has finally delivered with Moonlight."
The latter screens in the Platform showcase for international directors and marks the first in-house production from New York-based distributor A24. Platform will also feature Pablo Larrain's Jackie after its Venice premiere; Bailey classes it as "a very intimate" film that casts a new perspective on the assassination of President John F Kennedy.
Platform opens with Bertrand Bonello's drama Nocturama, a potentially tricky choice about a Paris terror attack. "Piers [Handling, TIFF CEO] and I were both incredibly impressed by what Bertrand was able to do," he says. "It plays in part like a procedural but there's this strong undercurrent with what's going on right now and the response we're all having to the political instabilities of our times.
"There was a larger conversation about film-makers dealing with radicalisation and political violence," he adds. "It's up to cinema to take subjects from news headlines and deal with them in a creative form."
Bailey is enthusiastic about this year's documentary line-up, name-checking eco-doc The Turning Point from Fisher Stevens and Leonardo DiCaprio, and Steve James' Abacus: Small Enough To Jail. "I think [the latter] will resonate in places like New York and Toronto that have large Asian institutions and who should be protective of them," Bailey notes.
The artistic director's thrill levels vault higher when he mentions Midnight Madness opener Free Fire by UK genre master Ben Wheatley, whose High-Rise premiered at Toronto last year. "It feels more and more that he is a house director here," says Bailey. "We're excited by everything he does."
The range of industry panels this year will cover the impact of Brexit and other critical topics that address the changing landscape.
In 2016, Cannes and Sundance dedicated large chunks of space and time to virtual reality, and Toronto attendees will not miss out on a taste of the industry's new buzzword. "We're interested in where VR is going. It's got a big future but it's still unknown to most of us, so we'll do something towards the end of the festival and have elements in industry programming." The pedestrianised delight that is the street festival will return over the first four days, when a section of King Street West in front of TIFF Lightbox will be closed to traffic and make way for entertainment and food stalls.
Conflict resolution
In recent years, the thorny issue of Telluride has loomed over the festival and robbed programmers of the prestige of categorising certain films as bona-fide world premieres if they previously screened at the Colorado festival. Trying to nip in the bud what they viewed as a growing problem, TIFF responded by blocking such films from playing in its opening weekend. Last year, though, the festival softened its stance and unlocked the first weekend. It seems the entente cordiale remains in place. "We essentially resolved this a year and a half ago so we have come to terms with films," says Bailey. "We're collaborating nicely."