It's as-you-were among the top four, while The Guard posts big numbers in Ireland.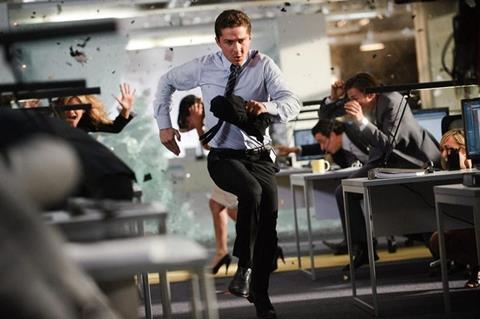 Paramount's Transformers: Dark Of The Moon did good holdover business in its second week, grossing £4.8m (a 56% decline from its first week) from a week high 522 locations at an impressive screen average of £9,101 and £19.7m total.
Transformer's broke into the top ten films of the last calendar year, moving past Little Fockers and Fast And Furious Five to become tenth best. The film will likely overtake Despicable Me and Tangled but will be pushed to surpass Shrek Forever After and Twilight Saga: Eclipse.
Michael Bay's latest is more than keeping pace with the previous in the franchise which took £4.4m on its second weekend for a £16.5m cumulative.
With no big-budget newcomers this week the top of the chart was static, indeed three of the top four films posted week-on-week improvements in performance. Universal's refreshing Bridesmaids continued to do good business in its third week, posting an 11% box office improvement, a 1% improvement in locations and a 10% improvement in location average.
With a weekend haul of £2.2m on 500 screens for a £12.4m total, Bridesmaids is easily among the best counter-programming performances of the year.
Paramount's Kung Fu Panda 2 chewed another £900,739 in 509 locations for £14m, the 20th-best performance of the last 52 weeks. But Paramount will be disappointed their charge was unable to make up significant ground on the original which grossed £19.6m without the benefit of 3D in 2008.
Sony's Bad Teacher also profited from the lack of newcomers, making £536,626, a 5% week-on-week improvement.
Element's fifth-placed newcomer The Guard, not released until August 19 in England (via Optimum), did excellent business in Ireland, grossing £473,978 from only 71 screens at the week's second-best screen average of £6,674.
The result was one of the best ever openings for an Irish film in its local market.
Fox's Palme d'Or winner The Tree Of Life also scored well on debut, making £406,062 from only 75 screens at an average of £5,414. The debut was the best for a Palme d'Or winner since Michael Moore's Fahrenheit 9/11 in 2004.
Larry Crowne continued to disappoint in eighth, taking only £275,593 from 368 locations at a lowly £749 screen average. Who would have thought a romantic-comedy starring Tom Hanks and Julia Roberts could still not be over £1m heading into its third week.
This week sees the return of the box office franchise of the decade, Harry Potter and the Deathly Hallows: Part 2, understandably the weekend's only saturation release. A string of films get limited releases, including Cell 211, Bal, Hobo With A Shotgun, Treacle Jr and Zindagi Na Milege Dobara.