This year's Tribeca Film Festival puts virtual reality (VR) under the spotlight and will host 23 exhibits and interactive installations from leading creators in the field.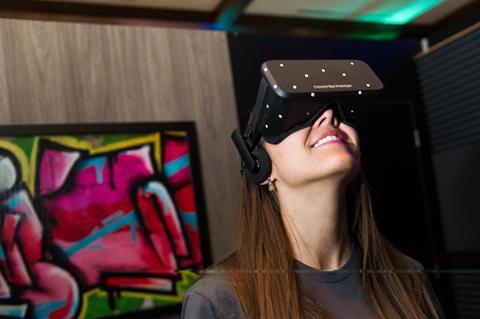 Three major VR events run during the festival, which takes place in New York this year from April 13-24.
The Virtual Arcade from April 18-20 will showcase the breadth of work in VR and covers documentary, narrative, gaming, music, and journalism.
The second event is the fourth annual Storyscapes programme of immersive storytelling that runs from April 14-17. This year's showcase features ten VR and interactive installations that address issues of racism, violence, and the harm people inflict on the planet.
The third event is the fifth annual TFI Interactive forum covering media, gaming, and technology on April 16.
Additional programmes at the Tribeca Festival Hub include Hacked By Def Con And Mr. Robot, which brings the world's largest and longest-running underground hacking conference in the US to the festival for the second year on April 15-17, with hands-on activities and panel discussions about surveillance, technology and society.
"Our experiential programme is what happens when artists create wildly different adventures that go outside traditional methods," said festival director Genna Terranova.

"Here stories are not passively watched; they are actually 'experienced' – you are a participant. Today virtual reality offers a new landscape for creating worlds and stories.

"At its best it can be a powerful vehicle for magically transportive explorations that test the limits of our imaginations and psyches."
Other VR highlights are expected to include SENS (the first graphic novel adapted into VR) and Into Darkness, which will reflect upon the interior world of blindness.