Final figures confirm Fox's action horror opens top; Universal's The Five-Year Engagement charts third; eOne's horror The Pact crosses £2m.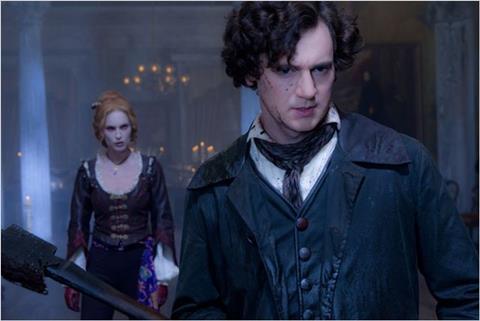 Despite weekend estimates showing that The Five-Year Engagement had opened top of the UK box office, final figures have confirmed that Fox's Abraham Lincoln: Vampire Hunter has taken first by the narrow margin of around $90,000 (£60,000).
Timur Bekmambetov's 3D action horror notched $1.72m (£1.10m) to knock Prometheus off the top spot after three consecutive weeks at number one.
Universal's comedy The Five-Year Engagement came in slightly less than estimated with a $1.64m (£1.05m) debut to chart third, while Sony's Men In Black 3 came in slightly higher with $1.65m (£1.06m) to remain in second.
Outside of the top three, eOne's horror The Pact has crossed the £2m barrier and stands at an impressive $3.7m (£2.4m) after three weeks in play.
Commenting on its success, Content Film President Jamie Carmichael said: "The amazing success of The Pact in a major territory like the UK affirms our belief in this genre, and our expanded commitment to it. eOne has done an absolutely brilliant job with this film and demonstrated the tremendous appeal of this genre to audiences around the world."
Content have sold the horror to the likes of IFC Midnight (North America), Ascot Elite (Germany, Switzerland and Austria), Klockworx (Japan) and EEAP (CIS, Baltic States, Bulgaria, Ex-Yugoslavia, Czech Republic, Slovakia, Hungary, Poland and Romania).