UK actress Wendy Glenn is starring in Indian filmmaker Onir's Veda, an adaptation of Shakespeare's Hamlet, which is currently shooting in the UK.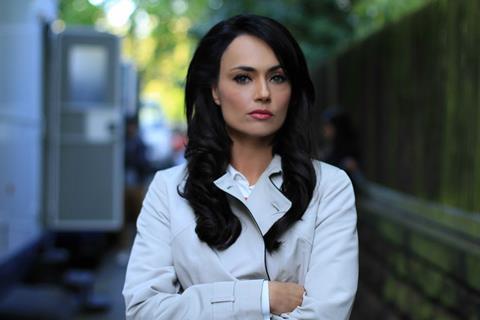 Produced by Bhavna Talwar of India's WSG Pictures, the film is shooting in Manchester and Shakespeare's birthplace, Stratford Upon Avon, before moving on to India.
Glenn, who is playing Hamlet's mother Gertrude, has previously starred in US films such as Patrick Hoelk's Mercy and Adam Wingard's You're Next as well as TV shows CSI, CSI Miami and Reunion.
Hamlet was also recently adapted by Indian filmmaker Vishal Bhardwaj as Haider, which transported the play to Kashmir and starred Shahid Kapoor as the title character.
Onir's directing credits include Nikhil, My Brother and I Am, which both tackled social and gender/sexuality issues. Along with Sanjay Suri, he also produced Bikas Mishra's Chauranga, which won best film in the India Gold section at last year's Mumbai Film Festival.