Dir: Keith Allen. UK. 2011. 90mins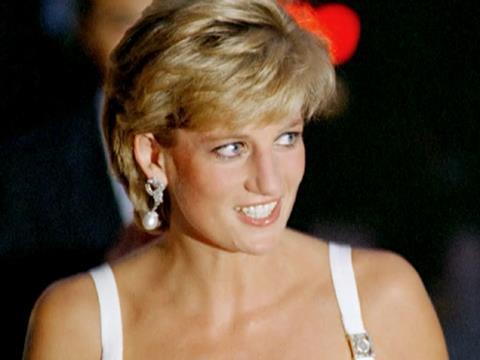 Whatever the truth behind the deaths of Princess Diana, Dodi Fayed and Henri Paul in Paris's Alma tunnel in 1997, one fact is sadly clear: they will never be allowed to rest in peace. Certainly not if Keith Allen, bankrolled by Mohammed Al-Fayed's Sphinx Entertainment, has anything to do with it.
Allen is an affable sort, but it's never clearly explained why he spent six months at the Royal Courts of Justice following the inquest into the deaths
Unlawful Killing is a poorly-made hodge-podge of cracker-jack theories fronted by expert witnesses of debatable calibre; it's a wail of grievance from a parent still pointing the finger in every direction.Mohammed Al-Fayed lost his son in terrible, questionable circumstances that will never be resolved; a £10 million inquiry didn't come up with the answers, and neither will this bizarre documentary.
His pain is there for all to witness as he burns the Harrods Royal Warrants in front of Dodi's tomb in Surrey. So is a phone call he makes to Howard Stern in which he sits at a desk in front of a life-sized waxwork - of himself.
UK personality/jobbing actor/Lily Allen's dad Keith Allen doesn't hesitate to trot the Diana rent-a-quote gang out; Kitty Kelley; Diana's astronomer; Tony Curtis; Lauren Booth; Piers Morgan; a doctor who has no qualms in diagnosing Prince Philip as a psychopath along the lines of Fred West based on a grainy photo of him standing beside some Nazi officers. Conspiracy theorists, former M16 agents; someone who claims Phillip slept with Princess Margaret, Princess Alexandra, and once wore a leather jacket while thrusting his hand up somebody's skirt.
Allen is an affable sort, but it's never clearly explained why he spent six months at the Royal Courts of Justice following the inquest into the deaths. One smells the lure of an Egyptian chequebook coupled with an opportunity to bang on about the Establishment, the "racist" Royal Family ("gangsters in tiaras") and their lives of "unfettered privilege" at the expense of the UK taxpayer, alongside the "corrupt and corrosive honours system". Fair enough points, but editorially, Allen just can't keep this film on a leash.
He divides Unlawful Killing into segments ("The White Fiat Uno" etc), but can't keep within his paramaters, jetting off with every theory ever presented, credible or otherwise. There is a brief shot of Diana taken inside the car as she lay dying which has never been published in the UK, but it's an oddly peaceful image. An undercover reporter in the press area for the duration of the enquiry comes up with the wildly shocking news that journalists are cynical and often lazy.
Technically, Unlawful Killing is a mish-mash, with court-room reconstructions which would struggle to pass muster on a History Channel documentary.
There is no doubt that something was wrong with the short life and death of Diana; Allen is right in that people feel they haven't been told the whole truth. He raises some interesting points, but this simply isn't rigorous enough. The only case Unlawful Killing convincingly makes is that it's time to let Diana go before films like this hijack her entire legacy.

Production companies: Sphinx Entertainment, Allied Stars, Associated Rediffusion
International sales: Locomotive Distribution, cseldin@locomotivegroup.com
Producers: Victor Lewis-Smith, Paul Sparks, Brian Basham
Screenplay: Victor Lewis-Smith, Paul Sparks
Co-director: John Warburton
Music: Dave Stewart
Main cast: (as themselves) Piers Morgan, Kitty Kelly, Noel Botham, Michael Mansfield QC, Howard Stern, Mohammed Al Fayed, Simone Simmons, Richard Wiseman, Lauren Booth, Richard Tomlinson, Tony Curtis, Oliver James