Jude Law plays Pope Pius XIII in the TV series directed by Paolo Sorrentino.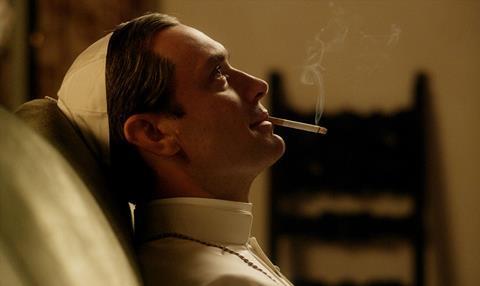 Watch the first trailer for Sky, HBO and Canal+ co-production The Young Pope, starring Jude Law as the titular Pope.
Directed by Paolo Sorrentino (The Great Beauty, Youth), the fictional series follows the first American Pope in history Lenny Belardo, aka Pope Pius XIII.
It tells the origin story of Pope Pius XIII, born Lenny Belardo, a complex and conflicted character with great power who will face losing those closest to him and the fear of being abandoned, even by his God.
Also produced by Wildside and co-produced by Haut et Court TV and MEDIAPRO, The Young Pope stars Law alongside Diane Keaton, Silvio Orlando, Scott Shepherd, Cécile de France, Javier Cámara, Ludivine Sagnier, Tony Bertorelli and James Cromwell.
The series will air on Sky Atlantic starting in October in Italy, the UK, Germany, Ireland and Austria, and on Canal+ in France.