Transformers shuts out international opposition as China and India fly the flag for local fare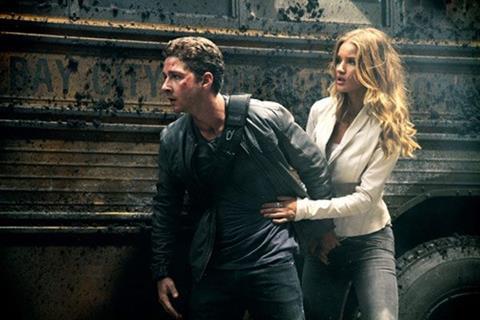 As previously reported Paramount's mighty Transformers 3 eclipsed all rivals on the international stage, posting some remarkable results on its way to $154.9m from 11,565 screens and a screen average of $13,396.
Disney's Cars 2 and Paramount's Kung Fu Panda 2 were a distant second and third, grossing $22.2 and $20.1m, respectively, while fourth-placed The Hangover II, which added a further $9.5m, has now grossed $100m more than the 2009 original.
Fifth-placed Beginning Of The Great Revival was the highest non-US entry, taking a further $8.3m in four territories in its third week for $48.6m
Filmed to mark the 90th anniversary of the founding of the Communist Party of China, the all-star epic is bearing down on Feng Xiaogang's 2010 romance-comedy If You are the One II ($54.38m) on the all time China chart but is unlikely to surpass the same director's record holder, disaster thriller Aftershock, which scored a mega $98.18m last year.
Despite Paramount's biggest ever opening in India courtesy of Michael Bay's hit, there was strong competition in the local market from crime-comedy Delhi Belly and action-thriller Bbuddah Hoga Tera Baap.
UTV's ninth-placed Delhi Belly, produced by Aamir Khan, entered on $7.1m from 986 screens at an average of $7,222, while fellow newcomer Bbuddah Hoga Tera Baap, starring Amitabh Bachchan, grossed $2.6m for Viacom in 17th.
The former follows three roommates in the suburbs of Delhi who unknowingly place themselves on the radar of a ruthless gangster, while superstar Bachchan plays a retired hit-man who returns to India for one last job in the latter, which is reportedly primed for a sequel.
Chinese comedy Treasure Inn showed significant improvement in its second week, making a further $6.5m for Bona International Film Group who release The Flying Swords of Dragon Gatelater in the year.
Chinese and Indian films were the only challengers to US fare at the top of the chart with Double Dhamaalrounding out the top 15.
In France there were solid performances from surprise local product L'Eleve Ducobu ($2.7m) and 19th placed Les Tuche ($2.4m).
Shochiku's 22nd placed Fullmetal Alchemist ($1.8m) scored the week's highest screen average of $19,982.