Screen brings you the weekly international box-office news.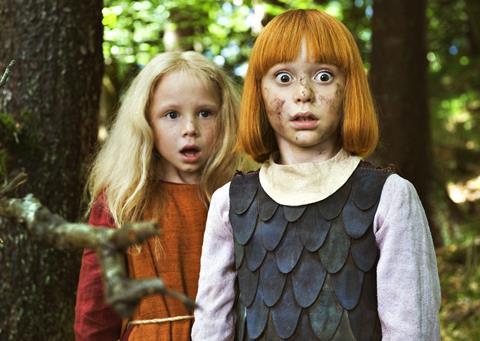 Vicky The Viking
Constantin Film's Vicky The Viking (Wickie Und Die Starken Manner) debuted in second place in ScreenDaily's international chart, after opening in three territories, including its home market Germany where it placed first, grossing $10.9m (with previews) from 746 screens. The film also took first place in Switzerland taking $366,000 from 50 screens. Directed by the hugely popular German comedian Michael 'Bully' Herbig, the family movie recorded the highest screen average of the week, with $13,900 per screen. It opens in Spain on October 2.
Le Coach
Director Olivier Doran's Le Coach took a total of $1.9m from 367 screens from its opening release in France, Belgium and French-speaking Switzerland. The film stars Richard Berry, Jean-Paul Rouve and Anne Marivin – along with a cameo by Olympic swimming star Laure Manaudo as herself – in a story about a star coach whose debts get the better of him. After his wife leaves him, he has no choice but to accept a job coaching another coach.
UK production Dorian Gray also made its debut in the chart, reaching number 32 after opening third locally on $1.5m for Momentum Pictures, held off the top spot by strong holdover business from SPRI's District 9 ($2m) and Entertainment's The Final Destination ($1.54m). Ben Barnes plays Oscar Wilde's eponymous lead whose life of eternal youth and extravagant debauchery comes at a terrible price. Dorian Gray is set to reach Italy on October 23 and Australia 12.
Castle Under Fiery Skies
Japan offered another of the new international entries, with Castle Under Fiery Skies opening for Toei in fourth place on the Japanese table. It took $1.4m from 273 screens, for an average of $5,200 a screen.