CHINA BOX OFFICE: Wu Jing's Wolf Warrior topped the China box office in the week March 30-April 6, grossing $32.58m in its opening four days.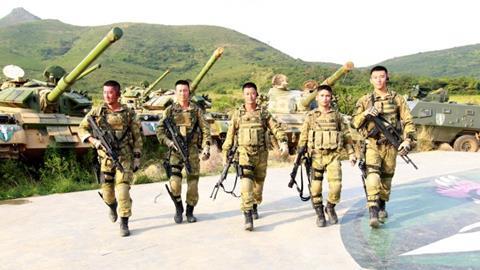 Well Go USA recently snapped up North American rights to the 3D war epic, one of six new films in this week's top ten, all of which opened over the three-day Ching Ming (tomb sweeping) holiday weekend. Action star Wu Jing directed and stars in the film, alongside Yu Nan and Scott Adkins.
The film beat last week's box office topper – Kingsman: The Secret Service, starring Colin Firth – which came in second over the week with $30.84m for a cume of $55.23m.
It was followed by Liu Jiang's romantic comedy Let's Get Married, which came in third with $22.91m over four days, and Derek Yee-produced thriller Insanity, which took $4.33m over three days.
Disney's Cinderella held on in fifth position, grossing $3.42m over the week for a cume of $69.45m after 24 days. Belgian animation The House Of Magic came in sixth, grossing $2.98m in its opening two days
Peng Sanyuan's Lost And Love came in seventh, grossing a further $2.4m over the week for a cume of $34.18m, and was followed by Liam Neeson starrer Taken 3, with $2.29m for a cume of $32.2m.
Two more openers rounded out the chart – Outcast starring Nicolas Cage took $1.77m in three days, while Hong Kong action film Two Thumbs Up grossed $1.56m in three days.
Outcast would likely have secured more screens and grossed a bigger number had it had gone out on its original date – September 26, 2014 – but the film was mysteriously pulled from that release slot by its mainland producer.