With some memorably strong roles for women in 2010, the best actress race is particularly impressive.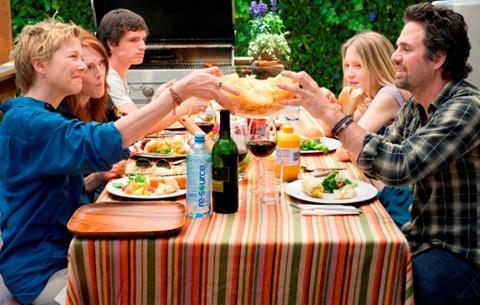 This year has produced some unusually strong roles for lead actresses from a diverse field of established talent, rising stars and a relative newcomer.
Almost all the stories — with the notable exception of Conviction which tells the true story of Betty Anne Waters — revolve around fictitious characters, some written directly for the screen, others from previous source material.
This could be the year Annette Bening, previously gazumped by Hilary Swank in both 1999 and 2004, wins the Oscar for The Kids Are All Right but she faces tough competition from the young guard, notably Natalie Portman as a damaged prima ballerina in Black Swan and Jennifer Lawrence as a hard-nosed mountain girl in Winter's Bone.
Then there are the Brits, never to be underestimated as the accompanying sidebars demonstrate, and this year represented by Tilda Swinton and Lesley Manville.
ACADEMY AWARDS
2009 Sandra Bullock, The Blind Side
2008 Kate Winslet, The Reader
2007 Marion Cotillard, La Vie En Rose
2006 Helen Mirren, The Queen
2005 Reese Witherspoon, Walk The Line
GOLDEN GLOBES
2009 Drama: Sandra Bullock, The Blind Side
Musical or comedy: Meryl Streep, Julie & Julia
2008 Drama: Kate Winslet, Revolutionary Road
Musical or comedy: Sally Hawkins, Happy-Go-Lucky
2007 Drama: Julie Christie, Away From Her
Musical or comedy: Marion Cotillard, La Vie En Rose
2006 Drama: Helen Mirren, The Queen
Musical or comedy: Meryl Streep, The Devil Wears Prada
2005 Drama: Felicity Huffman, Transamerica
Musical or comedy: Reese Witherspoon, Walk The Line
BAFTAS
2009 Carey Mulligan, An Education
2008 Kate Winslet, The Reader
2007 Marion Cotillard, La Vie En Rose
2006 Helen Mirren, The Queen
2005 Reese Witherspoon, Walk The Line
BEST ACTRESS: LEADING CONTENDERS
ANNETTE BENING
ROLE: Nic, The Kids Are All Right
DIRECTOR: Lisa Cholodenko
WHAT'S THE STORY?
Bening has been nominated for the Oscar three times, and twice as a lead in Being Julia and American Beauty. Her widely admired role in The Kids Are All Right kickstarted awards buzz back in January when the film premiered at Sundance.
While not as showy as her work in the two aforementioned films, Bening's performance is every bit as engrossing and Focus Features is pushing hard for honours. Many believe she is the one to beat this year for her performance as Nic, a fiercely protective gay mother and head of a household which includes two teenagers.
Nic may not be as immediately endearing as her ditzy partner Jules (Julianne Moore), but Bening imbues her fortitude with subtlety. Nic is initially wary when the children insist on meeting their sperm-donor father and finally thaws during a key dinner-table scene which heads off in an unexpected direction, showing a class act at the height of her game.
NATALIE PORTMAN
ROLE: Nina, Black Swan
DIRECTOR: Darren Aronofsky
WHAT'S THE STORY?
Portman delivers an unforgettable performance in the psychological thriller Black Swan and is a shoo-in for her second Academy Award nomination after a supporting actress nod in 2005 for Closer. Aronofsky first approached Portman about the role almost 10 years ago, and her mesmerising turn as a world-class ballerina who undergoes the mother of all meltdowns puts her firmly in contention for major honours.
Voters will also be impressed that she suffered for her art: Portman danced ballet as a child and re-acquainted herself with the discipline a year before production under the tutelage of former New York City Ballet dancer Mary Helen Bowers — and Portman danced on after fracturing her rib during the shoot.
Six months out, she was training eight hours a day. "I definitely learned about the monastic lifestyle it takes to be that good," Portman says. "It takes so much focus and rigour and a willingness to subject yourself to so much pain… The whole story is of her maturation and the killing of the young girl to become a woman. That made it an empowering story."
NICOLE KIDMAN
ROLE: Becca Corbett, Rabbit Hole
DIRECTOR: John Cameron Mitchell
WHAT'S THE STORY?
In the seven years since Kidman lifted the Oscar for The Hours, the Australian has understandably not wanted for roles but awards recognition has been almost non-existent. Cold Mountain and Margot At The Wedding drew praise but a third lead actress Academy Award nomination has been elusive (Kidman's first nod was in 2002 for Moulin Rouge!).
Awards watchers agree the wait could be over thanks to an acclaimed performance in Mitchell's Rabbit Hole. To play a grief-stricken mother invites danger: in the hands of a lesser actress the role of a woman clinging to her marriage as she struggles to make sense of her son's accidental death could easily have dissolved into histrionics.
Kidman avoids cliché as Becca and steps into an emotional wilderness with boldness and a simmering power. To do this she is ably assisted by her on-screen husband Aaron Eckhart and a polished supporting cast.
JENNIFER LAWRENCE
ROLE: Ree Dolly, Winter's Bone
DIRECTOR: Debra Granik
WHAT'S THE STORY?
Lawrence's star has been rising for some time. This season's youngest lead actress contender and a relative newcomer, Lawrence enjoyed a banner year in 2008 when she won festival honours for The Poker House and in particular The Burning Plain, which earned her the Marcello Mastroianni Award in Venice.
The Kentucky-born youngster has been thrust into the glare of awards season once again, but this time the stakes do not get any higher. Her role as a feisty mountain girl from the Ozarks who embarks on a hazardous quest to locate her absent junkie father is a steely, no-nonsense affair which relies on little dialogue. Sheer attitude propels a performance which — along with Annette Bening in The Kids Are All Right — was one of the highlights of Sundance.
This is the start of a busy schedule for Lawrence: her upcoming films include Jodie Foster's The Beaver and X-Men: First Class.
TILDA SWINTON
ROLE: Emma Recchi, I Am Love
DIRECTOR: Luca Guadagnino
WHAT'S THE STORY?
Swinton came to the Academy's attention with her chilling depiction of a pharmaceutical executive in Michael Clayton. It won her the 2008 supporting actress Oscar and the British performer could be back in contention with another beguiling — albeit very different — role in Guadagnino's sumptuous I Am Love.
As Emma, a Russian emigrée who marries into a wealthy Milanese family, Swinton delivers an impeccable study of alienation and suppressed passion as the exotic bird who stumbles on the promise of life outside the gilded cage. Magnolia Pictures plans to push hard for its imperious star, whose Russian-tinged Italian fluency is a technical marvel. Swinton and her friend Guadagnino began plotting the film 12 years ago and the actress declares herself happy with the result.
"In many ways it's more of a dancer's performance because so much of it has to do with the silence and how [Emma] operates in the space and the music, which we worked on all the time," Swinton tells Screen.
And in case voters are deterred by the lack of English dialogue Swinton adds: "The film isn't that concerned with the language it's in; it's much more concerned with the language of cinema and the camera and the look."
LESLEY MANVILLE
ROLE: Mary, Another Year
DIRECTOR: Mike Leigh
WHAT'S THE STORY?
As Mary, the socially pestilent office worker who likes a tipple or three in Another Year, British stalwart Manville has created one of the season's most memorable characters. Yet for all her irksome qualities and occasionally cringe-worthy antics, Mary never outstays her welcome on the screen.
Manville spent 18 weeks developing her character with Leigh before production and Mary punctuates the Cannes Competition entry with laughter, loneliness and libation. A sobering, if seldom sober, arc reveals a complex person whose gradual unravelling is poignant and has already earned a British Independent Film Award nomination.
"She's someone who's wearing her armour and hiding her feelings," Manville says. "She talks too much and dresses too young and is in denial about who she is. You don't dislike her, even though she behaves inappropriately at times and therefore you feel for her very much."
The task was demanding but Manville relished the experience and says time between takes was relaxing. "I'm working with people who are friends and it's a lovely atmosphere. Cups of tea and laughs before I go back to being miserable and alcoholic."
HILARY SWANK
ROLE: Betty Anne Waters, Conviction
DIRECTOR: Tony Goldwyn
WHAT'S THE STORY?
Swank's turn as real-life justice campaigner Waters may not be regarded as one of the top two or three performances of the season, but it would take a brave person to bet against her when the nominees are announced on January 25.
A two-time lead actress Academy Award winner, for Boys Don't Cry in 2000 and Million Dollar Baby five years later, Swank is always capable of pulling something out of the bag. She entered the best actress race at the eleventh hour with Million Dollar Baby and her win that year demonstrated not just the marketing prowess of Warner Bros but the willingness of her fellow thespians to turn out in her support.
In Conviction she plays a working mother who puts herself through law school to fight her brother's wrongful conviction. It is a role actors are enjoying this season and Swank will appreciate the campaigning heft of Fox Searchlight as she bids to make it three wins.
MICHELLE WILLIAMS
ROLE: Cindy, Blue Valentine
DIRECTOR: Derek Cianfrance
WHAT'S THE STORY?
Understated as always, Williams' easy chemistry with Ryan Gosling delivers one of the most engrossing on-screen pairings of recent years. The unfussy actress has pedigree — she earned a supporting actress nomination in 2006 for Brokeback Mountain — and is admired within the industry, where her low-key demeanour reinforces the belief she is the real deal.
Her Cindy slides under the radar but leaves an indelible mark all over Blue Valentine. The character is simple and complex, rising and dipping on an emotional tide which she cannot articulate even though it seems to define her. Cianfrance's canny play with timelines and flashbacks can only spice things up, and what endures is a beguiling yin and yang.
Williams' role is less forgiving than Gosling's: Dean wears his heart on his sleeve while Cindy's maudlin aspect speaks of an internal heartache searching for a voice.
ALSO IN THE RUNNING
Some of the other best actress contenders:
As Jules, Julianne Moore enjoys more screen time than Annette Bening in The Kids Are All Right and could get a nomination alongside her cast mate for playing the more immediately lovable half of a gay relationship. There is the sense among awards-watchers that the levity Moore invests in Jules makes her a softer prospect compared to Bening's edge. She has been nominated for four Oscars and earned both a lead nomination for Far From Heaven and a supporting nod for The Hours in 2003.
Sally Hawkins (left, above), the 2008 Berlin Silver Bear winner for Happy-Go-Lucky, shines as the reluctant working class hero in Made In Dagenham. The dramatised account of female factory workers at the Ford Dagenham car plant who went on strike in 1968 for equal pay is rooted in Hawkins' fictitious character, who rallies the troops and serves as the emotional heart of Nigel Cole's stirring tale.
Diane Lane is also in the race as real-life racehorse owner Penny Chenery Tweedy, who spurs her unfancied steed on to winning ways in Randall Wallace's Secretariat.
Halle Berry spent the past 12 years trying to get Frankie & Alice off the ground and is angling for a second nomination following her famous win in 2002 for Monster's Ball. Her spirited performance as a woman suffering from multiple personality disorder who, with the help of a doctor, tries to exorcise her white racist alter ego had not been widely seen as December approached though the actress-producer is campaigning hard for votes.
Naomi Watts (left) is on a mission in Doug Liman's Fair Game as CIA agent Valerie Plame, whose identity was exposed after her former ambassador husband criticised the Bush administration's invasion of Iraq.
Patricia Clarkson (right) has admirers for her work in Cairo Time, in which she plays a woman of a certain age who tumbles into a love affair.
SUPPORTING ACTRESS
The front runners in the supporting actor category:
Melissa Leo is a force of nature in David O Russell's The Fighter and could go toe-to-toe for honours with cast mate Amy Adams in an otherwise soft category this season. As a Massachusetts matriarch whose delusional attempt to manage her younger son's boxing career while protecting the legacy of his has-been brother, Leo offers up one of the season's highlights.
The Coen brothers' True Grit contains a revelatory performance by Hailee Steinfeld. The 13-year-old newcomer plays Mattie Ross, a strong-willed girl who enlists the help of Jeff Bridges' US Marshal Cogburn to track down her father's killer.
The Fighter's other formidable supporting actress role goes to Amy Adams, who could earn her third supporting actress Oscar nod after Doubt andJunebug. She shows a hitherto unseen tough side as Charlene, the straight-talking bargirl who dates 'Irish' Micky Ward (Mark Wahlberg) and challenges his mother's authority. The ensuing female clash makes some of the boxing bouts look almost tame.
It would be unfair to overlook Helena Bonham Carter's portrayal of Queen Elizabeth, the future Queen Mother, in The King's Speech. Her gentle but firm support for her husband's dignified battle against a stammer is a source of comfort and inspiration. Bonham Carter is highly regarded in industry circles and has no shortage of supporters. Her only previous nomination came in 1998 for The Wings Of The Dove.
Double Academy Award winner Dianne Wiest is in the running for her fourth nomination following an acclaimed turn as Nat, the opinionated mother to Nicole Kidman's grieving character in Rabbit Hole. Both her supporting actress Oscars are from Woody Allen films — Bullets Over Broadway and Hannah And Her Sisters — while her nomination was for Parenthood.
Miranda Richardson's commanding role as hard-charging politician Barbara Castle in Made In Dagenham has won plenty of fans, as has Jacki Weaver's turn as a crime-family matriarch in Animal Kingdom. Magnolia Pictures is pushing Kirsten Dunst in the murder mystery All Good Things