Dir/scr D. R. Hood. UK. 2010. 85mins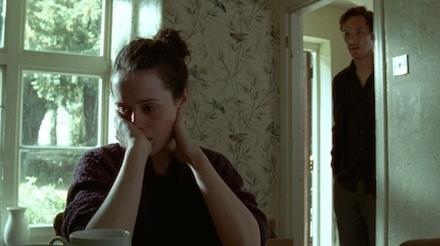 A handsome debut from D.R. Hood (Dictynna Hood), Wreckers is an engaging if somewhat small-scale domestic drama starring hip-and-coming British actors Claire Foy, Benedict Cumberbatch and Shaun Evans, who should help its domestic release through Artificial Eye.
Nothing is lacking, however, in Hood's technical work.
Even at a slender 85 minutes, Hood's jittery screenplay runs out of puff, but there is a strikingly confident voice here which marks her out as a talent to watch. Working with young cinematographer Annemarie Lean-Vercoe and paying particular attention to sound, Hood has a natural, strong style which many would envy and Wreckers is an entirely watchable proposition whatever the plot's disappointing outcome.
Effectively a three-hander, Wreckers casts Foy (TV's Little Dorrit) and Cumberbatch (TV's Sherlock Holmes) as newly-weds Dawn and David, who have moved from London back to the village where teacher David grew up. They are restoring a cottage, which is set-decorated in artful disarray, and Clare in particular is keen to start a family.
Into their newly-wedded bliss stumbles David's younger brother Nick (Shaun), an army veteran whose emotions are never too far from the surface. Six years have passed since he last visited his home, and it becomes quickly clear that Clare hasn't really been told much about Nick or his relationship with David. In face, how well does she even know David?
A senile old teacher recalls the brothers as "flemmy little brats" whose father beat them. Nick sleepwalks, and Hood uncannily depicts the space between Clare's sleep and his wakening. Who really did push their mother down the stairs? What secrets does this town hold?
With this much securely established by the mid-point, Hood treads water before deciding which way to turn with her screenplay, opting for creepy domestic nuance over any grand drama. With sibling issues akimbo, and Clare wandering around the village with very little to do past dabble in a church choir and make some unconvincing stabs at being a music teacher, it's not long before sex rears its ugly head and Wreckers arrives at a vague and insubstantial conclusion – it seemed as if it was going to be so much more, but Hood backs away.
Nothing is lacking, however, in Hood's technical work, and Lean-Vercoe's camera brings to mind the richness of Urzula Antoniak's Irish countryside in Nothing Personal, making the most of her fields and churches and using sound levels as almost a character in the piece. Acting performances are strong, although Shaun Evans as Nick isn't helped by an oddly-inserted scene of breakdown in a field after a drunken night out which is incongruous in a piece with is otherwise very nicely-judged.
Production company: Likely Story, Non-Aligned Films
International sales: Content Film, www.contentmediacorp.com
Producer: Simon Onwurah
Cinematography: Annemarie Lean-Vercoe
Production designer: Rebecca Rainford
Editor: Claire Pringle
Music: Andrew Lovett
Main cast: Claire Foy, Benedict Cumberbatch, Shaun Evans, Peter McDonald, Sinead Matthews