With Transformers ruling the roost on $94.7m, there were five international newcomers in the top 20 last weekend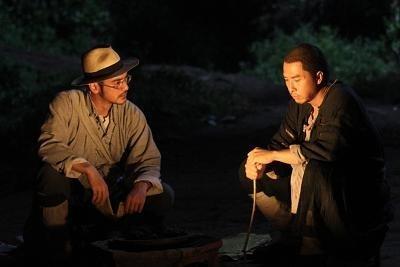 The third instalment in the Transformers franchise, already on $386.4m in only its second week, will this weekend surpass the $434m cumulative gross taken by previous best in the series, Transformers: Revenge Of The Fallen.
The juggernaut is the second-biggest international grosser among the international top 40 after Pirates Of The Caribbean: On Stranger Tides, now at $784.3m but almost done in its eighth week, and should end up close if not above Disney's moneyspinner at the final reckoning, with openings still to come in China and Japan.
We Distribution's fifth-placed Wu Xia, aka Dragon, was the highest-placed new entry. Peter Chan's action-thriller starring Donnie Yen, Takeshi Kaneshiro and Tang Wei took $11.2m in only two territories at a tremendous $25,953 screen average.
The film follows a martial arts expert eager to start a new life only to be hunted down by a detective and his former master.
Chan's previous effort Warlords debuted on $12.5m in 2007 and went on to take more than $40m on the international stage.
The only other non-US international debut to crack the top ten international films was Eros' eighth–placed crime-thriller Murder 2, which grossed $7.3m from 949 screens in 19 territories. Mohit Suri's latest follows a former police officer hired by a gangster to trace missing call girls and their abductor.
In France Other Angle's comedy Case Depart was only narrowly beaten into second place by Transformers. The directorial debut of Lionel Steketee's (the first AD on Hotel Rwanda) took the lion's share of its $4.2m debut in France and is one of the territory's best-opening local titles this year.
Produced by Alain Goldman's Legende Films, and starring actors/comedians Fabrice Eboue and Thomas N'Gijol, who also co-directed and wrote the film, Case Depart is the story of two step-brothers sent back in time to the slavery period where they are forced to stick together in order to free themselves from a plantation.
The film scored an $11,298 screen average.
Fifteenth-placed Chinese horror Mysterious Island took $3.7m at an average of $11,839 for Mei Ah in China while Globo's comedy Cilada.com opened well in second place in Brazil on $3m. Jose Alvarenga Jr's feature charts a man trying to salvage his reputation after his girlfriend exposes him through an internet video.