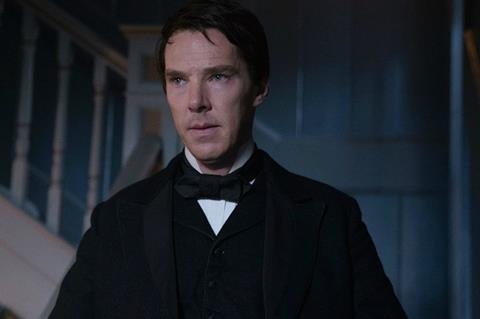 Sales and finance company 13 Films has formed a partnership with Lantern Entertainment to give international distribution to unreleased films from the Weinstein Co library acquired by Lantern.
The agreement kicks off with The Current War, with Benedict Cumberbatch, and high-school horror thriller Polaroid.
Lantern completed its $289m buy of the Weinstein Co in July, taking possession of a library of 270 films, including The Current War and Bryan Cranston drama The Upside. STX Entertainment recently partnered with Lantern to release The Upside globally.
The Current War stars Cumberbatch as Thomas Edison in his battle with George Westinghouse to provide the world with an electrical system.
Polaroid, from the producers of the The Ring and The Grudge, is about a high schooler who stumbles on a vintage Polaroid camera with dark secrets.
Los Angeles-based 13 Films has a slate that includes family adventure Four Kids and It, upcoming World War II thriller Waiting for Anya and Death of Me, from horror director Darren Lynn Bousman.