Zrinko Ogresta's On The Other Side and Aslı Özge's All Of A Sudden receive special mentions.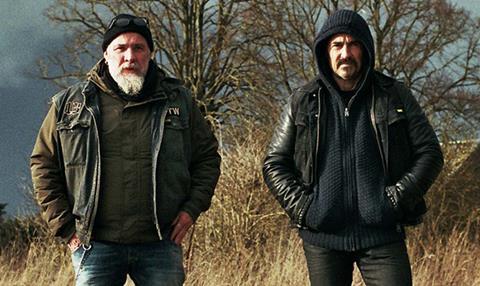 Bouli Lanners' crime caper The First, The Last (Les Premiers Les Derniers) has been awarded the 2016 Belin Europa Cinemas Label as best European film in the Berlinale's Panorama strand.
Europa Cinemas, a network of 977 cinemas in 42 European countries, will now assist the film's distribution with promotional support and through the offering of a financial incentive for cinemas that are part of the Europa network to screen the film.
A co-production between Belgian outfit Versus Production and French company ADCB Films, The First, The Last follows two bounty hunters (played by Albert Dupontel and Bouli Lanners) who search for a lost phone in the French countryside. The film also features cameos from Michael Ironside and Max von Sydow.
A jury statement read: "The First, The Last is a quirky arthouse delight, warm-hearted but with darker moments too. The film looks great, has a strong script and impressive performances with characters that really develop."
International sales are handled by Wild Bunch.
The jury also commended Zrinko Ogresta's On The Other Side and Aslı Özge's All Of A Sudden.
Europa Cinemas is supported by the European Commission's MEDIA programme, CNC and Eurimages.