Dir/scr: Massoud Bakhshi. Iran-France. 2012. 90mins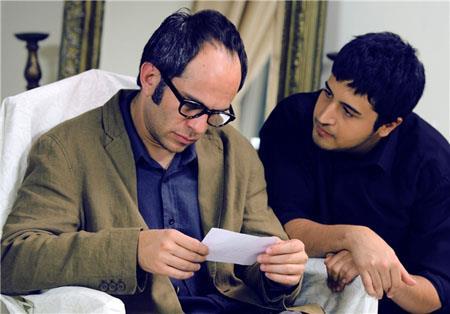 A college professor returns to Iran after 22 years in Massoud Bakhshi's striking feature debut A Respectable Family, which deftly blends suspense and social commentary to deliver an acerbic commentary on today's Tehran. Bakhshi's invigorating and accessible drama is a doubtless performer for Pyramide International, and should turn festival exposure into solid arthouse business.
It's Bakhshi's screenplay and its deft execution which are the stars of A Respectable Family.
Born in 1972 in Tehran, Bakhshi's more modern perspective on his homeland breathes new life into Iranian cinema, and he uses his own teenage memories of the traumatic eight-year Iran-Iraq war of the 1980s as the haunting basis for A Respectable Family. Mixing some surprising thriller elements into the plot mid-way through, he nonetheless holds a steady gaze on the mean streets of today's Tehran and examines what has gone into creating them. It's a secular approach which should help entice some younger audiences, while there's still enough of substance here to satisfy fans of earlier Iranian arthouse.
Bakhshi knows how to tease out his story as well; opening, handheld shots from a first-person PoV take the viewer on a nighttime taxi drive through Tehran before the unidentified occupant is beaten and dragged out by thugs. The director then moves to the bright and airy city of Shiraz, where Arash (Hamidian) has been lecturing for a semester at the university. An exile in Paris since the age of 15, he has been enticed back to Iran for reasons that initially remain unclear, but now he can't get his passport back to leave the country.
Meanwhile, a lawyer from Tehran arrives to tell Arash and his mother that the estranged and ailing family patriarch is making a secret bequest of billions of tomans (Iran's official currency) to both, although they initially refuse to sign the documents.
Bakhshi forces the viewer into the game by playing out A Respectable Family like a narrative hide and seek. Soon, Arash's taxi-driving nephew Hamed (Sedighian) arrives on the scene in Shiraz. Hamed is also estranged from his father Jafar (Ahmadi), Arash's thuggish half-brother. Flashbacks show their violent father profiteering during the war and move towards the kernel of the film, the death of Arash's older brother Amir during the violent conflict in which half a million people are believed to have died, and the subsequent, amoral escalation of the family's fortune.
Bakhshi mixes footage of the war with airy shots of modern Tehran under construction and the oligarchs-in-waiting who occupy these gleaming modern citadels. Religion is always there, but the director uses it as a benign backdrop to the modern-day scourge of Iran and the region: corruption and profiteering. Peering at the proceedings from behind his odd, 1980s-style glasses is the well-intentioned and remote academic Arash, a solid performance by Hamidian, and Sedighian is entirely credible as nephew Hamed.
But it's Bakhshi's screenplay and its deft execution which are the stars of A Respectable Family, whether it be in domestic sequences with Arash, his mother, and his step-family, or the moving memories of his brother's funeral. Confronting the country's grim past with images of a present, shiny Tehran, Bakhshi uses his own past to demonstrates the threat to a whole new generation.
Production companies: Firoozei Films, JBA Production
International sales: Pyramide International, www.pyramidefilms.com
Producers: Mohammad Afarideh, Jacques Bidou, Marianne Dumoulin
Cinematography: Mahdi Jafari
Editor: Jacques Comets
Main cast: Babak Hamidian, Mehrdad Sedighian, Ahoo Kheradmand, Mehran Ahmadi, Parivash Nazarieh