EXCLUSIVE: Beverly Hills-based Ehud Bleiberg and his team will launch international sales at the AFM on the ensemble comedy starring Patrick Stewart and Cheryl Hines.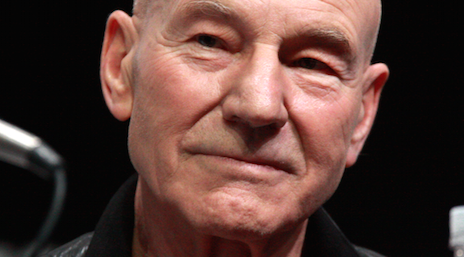 Jon Heder, James Roday, Julianna Guill, Max Casella and Gary Cole also star in the story of six groups of New Yorkers who experience a life-changing power cut that leaves them trapped inside elevators during the holiday season.
Bleiberg Entertainment will screen Christmas Eve to international buyers at the market next month and the film will open theatrically in the US starting on 50 screens on December 4.
Stewart portrays a heartless realtor stuck in a construction elevator, while Hines is a musician trapped in an elevator with her dysfunctional fellow orchestra members.
Roday plays an aspiring fashion photographer confined with the introverted paralegal from his apartment building and Casella is a crass HR manager stuck with the employee he just fired. Cole plays a cynical doctor transporting a terminally ill patient.
Mitch Davis directed and wrote the screenplay based on a previous screenplay by Tyler McKellar.
Talk show legend Larry King and wife Shawn King produced with Ken Bretschneider and Davis. Ken Brailsford served as executive producer.
Sedgemoore Pictures' Ari Haas negotiated the acquisitions deal on behalf of Bleiberg.