EXCLUSIVE: The red-hot star will play a WWII photographer stranded on a Pacific Island in Rita Hayworth With A Hand Grenade, which Radiant Films International has introduced to AFM buyers.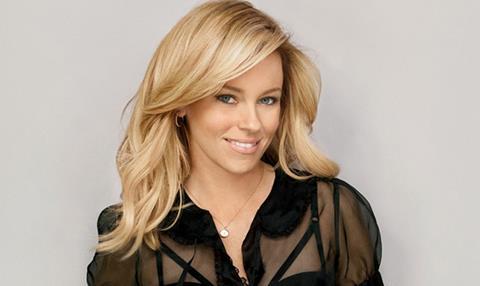 Veteran art director and set designer Sloane U'Ren will direct the prestige adventure drama for producer and regular Coen Brothers collaborator Robert Graf. UTA Independent Film Group represents North American rights.
Shooting is set to commence in spring on Rita Hayworth With A Hand Grenade, the story of Caroline Baker, a pioneering female war photographer who gets shot down over a South Pacific island and finds herself marooned with only a Japanese soldier for company.
Over the course of three decades the unlikely pair go from being sworn enemies to reluctant allies as they endure nature and their fateful predicament.
Screenwriter Antony Neely reunites with U'Ren after the latter's 2011 time travel drama and directorial debut Dimensions.
This is a banner year for Banks, who has earned plaudits for her performance as Brian Wilson's wife Melinda Ledbetter in Love & Mercy.
She also directed and starred in the $285m worldwide summer hit Pitch Perfect 2 and is on board to direct the third film in the franchise.
"I'm very excited to be working with Elizabeth, Mimi and everyone at Radiant and my dear friends Sloane and Ant on this beautiful story of shared humanity and its triumph over fear and isolation," said Graf.
"I am delighted to be partnering with veteran producer, Robert Graf, who brings his years of experience working with The Coen Brothers to this project," said Radiant chief Mimi Steinbauer.
"This epic, heart-warming story of survival during war requires a compelling and dynamic actress to embrace the role of Caroline and Elizabeth fits the bill given her ability to transform herself so precisely in every role she takes on."