Bugsy Malone and Evita director discussed his career during a Brussels European Film Forum masterclass.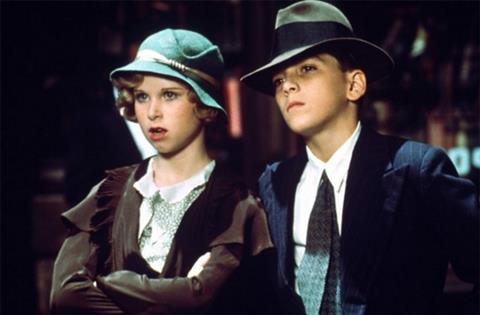 Acclaimed UK director Alan Parker discussed his career during a masterclass at the European Film Forum in Brussels last Friday [Dec 2].
Parker was in typically lively form as he looked back over a career that saw him direct 14 features, many of which were box office hits. The veteran filmmaker confirmed that he is now fully retired, with no intention to direct any further films.
"It is really the most difficult thing in the world to get a film financed and it is a very debilitating thing to do it," Parker said. "One of the reasons I stopped making films was because of that. I used to love the camaraderie of the film set, I used to love writing films but trying to get the money…"
Parker likened himself to the man near his home who sits by the cash machine begging. "He always has a dog. I thought that's exactly me. I'm in the outer office of some studio executive in Hollywood and instead of the dog in my lap, I've got my script in lap. Then you have to go and beg for the money. There comes a point in your life when you're too old to do that."
Michael Caine famously observed that you don't retire from the film industry - the film industry retires you. Parker, however, believes he has managed to retire on his own terms. "I am of the opinion that filmmaking is not for old men, mostly because it is so hard."
At the time he started his career, Parker freely acknowledged, the British film industry was in the doldrums. He didn't go to film school but cut his teeth in advertising. "In a way, it was my film school," he said of his time directing commercials. "Polishing every moment was something we learned in commercials because every second does matter." As Pink Floyd's Roger Waters correctly surmised after collaborating with Parker on the film version of The Wall, the north London director lived in terror of boring his audience.
UK funding landscape
Parker's breakthrough feature Bugsy Malone was one of the final major movie successes backed by the iconic Rank Organisation. Not that Parker showed much gratitude toward Rank, branding the company "a disgrace."
"They (Rank) owned all these cinemas. They had a distribution company. They had a wonderful studio at Pinewood and they had a laboratory and yet they made very few films. They were useless, basically."
In the 70s, Parker remembered, there was very little choice as to where to go to seek financing.
"There were only two places that you could go for money in those days. There was Rank at one end of Wardour Street and EMI at the other. If you didn't get money from one of those two places, you didn't make your film."
When Parker was pitching Bugsy Malone, potential backers would always look skyward in dismay when he mentioned that the film was a pastiche of US musicals and gangster movies - featuring 12 year old kids.
The British director revealed that when his 1978 film Midnight Express played in Cannes, he was misled into believing it was going to win the festival's biggest honour.
While the film provoked controversy because of its negative portrayal of Turkey ("I should have put a few people in there who were nice Turks and maybe I didn't do that" Parker admitted), it was also widely tipped tipped on the Croisette as a potential winner.
"After showing the film in Cannes, I came back to London and I had a phone call saying get on the plane because the word is that you've won the Palme D'Or." Parker therefore said goodbye to his four young children and rushed off to Heathrow. Once he arrived at the airport, there was a message on the tannoy: Alan Parker, don't bother, you haven't won. "I had to go back home and my kids were all lined up again saying where is my award…most humiliating."
In his work, Parker tried never to repeat himself. If he made a comic film, he would follow it with a dramatic one - and vice versa. "It made it more interesting for me. The French have a theory that a director makes 20 versions of the same film throughout the career. Being English, we tried to prove the Frenh wrong on any occasion."
Hollywood
Unlike such contemporaries as Ken Loach and Mike Leigh, Parker headed to Hollywood. If he hadn't done so, he claimed, he "wouldn't have worked at all. Ken Loach didn't work for 10 years because he refused to go to Hollywood. The British film industry was at a very low ebb. The only place we could go, really, was to Hollywood, where they welcomed us with open arms."
For most of his Hollywood career, Parker said, he was able to make the films he wanted, without outside interference. "They (the US studios) pretty much gave you a free hand." It helped that he often produced his movies himself and wrote them too.
In the course of his career, Parker has worked with some formidable personalities, among them Andrew Lloyd-Webber and Madonna on his film version of Evita. When he arrived in Buenos Aires, there was graffiti waiting for him on every wall and bridge saying: "go home Madonna and Alan Parker."
Many Argentinians were fiercely protective of the memory of Eva Peron and bitterly resented an outsider telling her story. "Half the people in Argentina think she is a saint…and half quite the opposite."
Parker has written four or five scripts for films that, for one reason or another, were never made.
"I always say when you're writing a film, it is a bit like directing, only you don't have the camera there and you don't have to work a six day week. I've finished these films in my heads, these five films that no-one has ever seen except me. I've got so many I could have a film festival in my head."
Throughout his career, Parker said he tried to make films with creative integrity but that also reach a mass audience. "It's very easy to make a film for your six closest relatives or for some cinematheque. It is much more difficult to make a fantastically good film that can also reach a fairly large audience."
The British director may have retired but he is still active as Honorary President of FERA (the Federation of European Directors.). Asked why he has taken on the position, Parker pointed to his concerns about directors' rights.
"I know we've been discussing the digital landscape we have ahead of us…if there is so much money involved in this, why are film directors so poor? We don't benefit at all."
He pointed to recent British research which suggests that the average amount of money a director makes is "the same as a bus driver. The whole notion of everything be free is no good because in the end the directors go broke and won't be able to do the creative work everybody craves to see."