As Bright Star prepares to open in cinemas around the world, its veteran Australian producer Jan Chapman tells Sandy George about her immersive and committed approach to film-making.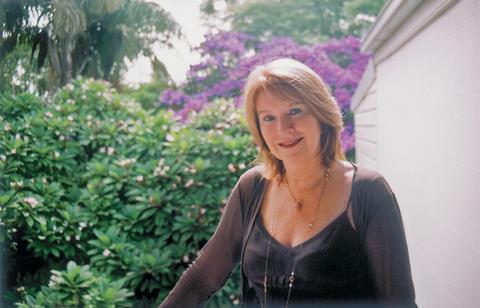 Considered by many to be Australian film industry royalty, Jan Chapman is well-known for her regal composure. But even she cannot disguise how pleased she is with her latest production, Bright Star.
The story of the love affair between John Keats and Fanny Brawne has an emotional intensity reminiscent of the first collaboration between Chapman and the other JC — writer-director Jane Campion — on The Piano.
"I work with one person at a time. I have an incredibly involved relationship with them"

Jan Chapman
And like that film in 1993, Bright Star was a favourite to win the Palme d'Or at Cannes this year where it was one of the first films screened in Competition and one of the best reviewed. But in the final awards tally, Bright Star walked away empty-handed.
"When people start saying you might win and you don't, you do get disappointed," says Chapman, laughing ruefully. She was annoyed, she says, that she was caught up in the speculation but she and Campion got over it during a holiday in Italy immediately afterwards. "It's not very good for you to be in that kind of atmosphere."
Double act
Chapman has made seven features but Bright Star, a UK-Australia co-production, is the first where she is not the sole producer. She shares that honour with London-based Caroline Hewitt, a UK veteran with a wide range of credits including The Hitchhiker's Guide To The Galaxy, and Mr Bean's Holiday.
"I learned a lot working with her," Chapman says. "She's wonderful, strong, has a huge heart, really cared about the material and, for all my procrastinating, is active and forthright."
Chapman adds that Hewitt "was respectful of my relationship with Jane, while not wanting to be excluded". Chapman is protective of her closeness to the director and talks of her "incredible sense of loss" when Campion made The Portrait Of A Lady without her, after The Piano.
"Making The Piano had been the most amazing experience and I also had my first and only child that year, so it was all very intense," says Chapman. "But it was probably the best thing that could have happened because it taught me I could work with others and have different and just as important relationships with them."
"The romance addiction is a very powerful thing in women's lives and I do seek to understand it"

Jane Chapman
For Chapman, making films is an extremely personal experience and inextricably linked to trying to understand human behaviour, including her own. It is what drives her film-making and the film-making, in turn, deeply enriches her life.
"I work with one person at a time. I have an incredibly involved relationship with them. I talk to them nearly every day and spend large amounts of time with them. I know a lot about their lives. We live and breathe the film.
"A relationship is more intense when you work together because you get to talk about things that are difficult to approach or you don't think to approach with normal friends."
Chapman will dutifully answer questions about the business but has absolutely no passion for discussing it.
"If I think too much ahead about how I'm going to finance something, it thwarts me. When the time comes I just say, 'OK, what's the landscape now and what do I have to do?' It's like a puzzle that has to be solved and it's a little bit creative too," she says, volunteering that the level of government support for feature production in Australia is "pretty amazing".
Production puzzles
On all her films there is always a time when she is convinced she is not going to be able to raise the money. So far this has only been the case on The Riders, an adaptation of the Tim Winton novel. Chapman, director Ray Lawrence and scriptwriter Andrew Bovell moved on to Lantana which, as it turned out, was a fortuitous outcome: the resulting film was a critical and commercial hit.
As her career has developed, Chapman says, she has had unexpected joy from finding business partners with whom she can connect. She singles out the late Wouter Barendrecht, of Fortissimo Films, and some of those with whom she worked on Bright Star including Francois Ivernel at Anglo-French backer Pathé, Troy Lum at Australian distributor Hopscotch, and Bob Berney and Bill Pohlad at US distributor Apparition.
In recent years Chapman has found it surprisingly satisfying to work as a mentor/executive producer to younger producers, first Anthony Anderson on Somersault, then Leah Churchill-Brown on Suburban Mayhem.
She is now helping Anderson and Somersault writer-director Cate Shortland on Seminyak, about an Australian family confronting awkward truths during their annual trip to Bali; producer Nicole O'Donohue and writer-director Leon Ford on the off-centre rom-com Griff The Invisible, and producer Darren Dale on Beaudesert, written by Louis Nowra and David Page and based on the latter's stage show about his family.
"I work with the producers in the same way I work with writers and directors — I don't tell them what to do but try and work out what they're trying to do and help bring that vision to fruition."
Inspirations
She says she admires the work of the Coen brothers, Sofia Coppola, Todd Haynes, Michael Haneke, Quentin Tarantino, Andrea Arnold, Jacques Rivette, Eric Rohmer and Peter Weir, "and all the Australians, especially the women, of course". When pressed, she says she is excited about the diversity of the current local crop and optimistic they will find audiences. She singles out Jeremy Thomas, Christine Vachon and Lawrence Bender as producers whose work consistently interests her.
"Sometimes I think men are much more emotionally sensitive and vulnerable than women, and much less armed to handle the world"

Jan Chapman
She will not talk about any of her own future films: "There's such an intensity in the way I produce that I have to be very careful what I pick because it's going to be with me a long time."
What engages her in a story? "If there is a theme to be found in the material I've chosen to work on, it would be the individual's search for identity and desire for recognition or connectedness. This can be comic or dramatic."
Chapman recalls being struck by the strength of the female leads when a compilation of her films was played prior to her accepting a major award. The leading ladies are usually love struck or ruled by their emotions.
"The romance addiction is a very powerful thing in women's lives and I do seek to understand it," she says, laughing heartily. In relation to Bright Star, Chapman says that she and Campion have talked about the intensity and wonder, and the difficulty and pain of romantic love throughout their friendship.
She has no doubt women are very different to men and says she has tried very hard to work out "how men tick too".
"Sometimes I think men are much more emotionally sensitive and vulnerable than women, and much less armed to handle the world."
Chapman says she feels "incredibly lucky" that, professionally, she has been able to do what she liked, in part because of her recoupment position on The Piano, which was fully financed by CIBY 2000. But what does she expect to feel most proud of when lying on her deathbed? "There's not one thing. I've been able to make films that I've believed in and still like and care about. I wouldn't feel proud; I would feel very fortunate to have had a creative life."
Jan Chapman
After graduating from Sydney University, Chapman spent 14 years at ABC TV. In addition to directing, she produced several series and the telemovie Two Friends, directed by Jane Campion and written by Helen Garner.
In 1991 Chapman produced The Last Days Of Chez Nous, directed by Gillian Armstrong and written by Garner.
In 1993, The Piano won the Palme d'Or at Cannes, 11 Australian Film Institute Awards including best film, and three Academy Awards.
In 1996, writer-director Shirley Barrett's Love Serenade picked up the Camera d'Or.
Between 1998 and 2000 Chapman made Holy Smoke with Campion, Walk The Talk with Barrett and Lantana with director Ray Lawrence and writer Andrew Bovell.
This year Jan Chapman won the Don Dunstan Award at the Adelaide Film Festival.
Chapman's previous awards include an Order of Australia, the Chauvel, the Raymond Longford and IF Living Legend.