Dir: Yasemin Samdereli. Germany. 2011. 97mins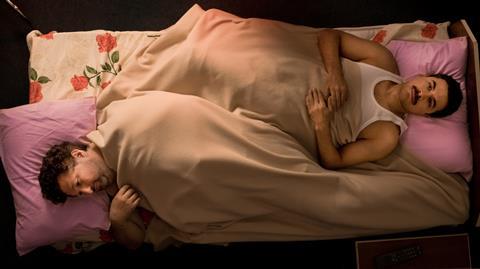 A warm-hearted, nostalgia-tinged crowd-pleaser and also a manipulative, irresistible tear-jerker, Almanya: Welcome To Germany (Almanya Willkommen In Deutschland) is the Turkish/German riposte to East is East's Pakistani immigrants in the UK.
Some sequences, including a dream interlude in a passport official's office, demonstrate Samdereli's roots in scripting TV comedy.
Facing a bright commercial future on its imminent German release, this may fall between two stools in overseas markets, however. Certain to be shunned as commercial by the artier end of the spectrum, smart packaging (including a new title) could still see Almanya draw crossover Kolya-sized audiences for Beta's buyers.
Situations faced by Alymanya's immigrant Turkish family may be specifically German, but at the centre of Yasemin Samdereli's amenable drama, which she co-wrote with her sister Nesrin Samdereli, is an eloquently-expressed appeal for understanding and tolerance which shouldn't fall on deaf ears outside its homeland.
Almanya has an appealing freshness to its writing and performances, which carries the viewer over some of its more self-consciously cute aspects (a lisping six-year-old boy; performers who address younger versions of themselves on screen; an Il Postino-style blue-sky vision of the Eastern Mediterranean and its moustachioed inhabitants).
Yet, why not present Turkey to wider audiences in a less-threatening manner than its often-forbidding domestic cinema? And why not skim over some of the grittier aspects of immigrant life in the West, if the point is still effectively made? Sandereli's background in television has led her to make a play for wider audiences, and it remains to be seen whether this gambit will pay off.
Set between the present and 45 years previously, Almanya focuses on Huseyin Yilmaz, a "Gastarbeiter" in Germany, and his family of four grown-up children, 22 year-old secretly-pregnant granddaughter Canan (Tezel) and cute-as-a-button six-year-old grandson Cenk (Koussouris). At the same time as he finally becomes a German citizen, Huseyin also purchases some land in his home village in Anatalya, Turkey, and insists his family all come "home" with him on a road trip. Interspersed with this is the story of how they all came to live in Germany in the first place and how they grapple with their heritage now.

This certainly isn't life on the mean streets of Hamburg. Huseyin may work building the roads, but we get few glimpses of his sweat and toil. The language confusion is neatly dealt with linguistically by Samdereli, and there are some sweetly funny moments involving an attempt at Christmas and the terror of seeing Christ on a cross. Performances are beguiling, from the children/young parents and their older counterparts alike, to the point where, when the Samdereli sisters start to tug energetically on the viewer's heartstrings, resistance is futile.

Technically this is a studio-bound piece, leavened by period newsreel footage, and only visually comes to life on location in Turkey, and even then in a picture postcard, Turkish Delight-box way. Some sequences, including a dream interlude in a passport official's office, demonstrate Samdereli's roots in scripting TV comedy.

Production company: Roxy Film
International sales: Beta Film, www.betacinema.com
Producers: Andreas Richter, Annie Brunner, Ursula Woerner
Screenplay: Yasemin Sandereli, Nesrin Sandereli
Cinematography: Ngo The Chau
Editor: Andrea Mertens
Main cast: Vedat Erincin, Fahri Yardim, Aylin Tezel, Lilay Huser, Demet Gul, Denis Moschitto, Rafael Koussouris, Aykut Kayacik, Aycan Vardar