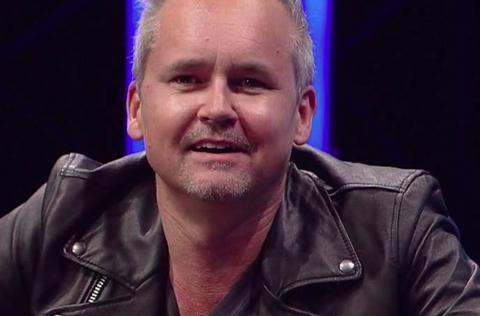 As the Harvey Weinstein scandal continues to blaze and observers turn their attention to what some have called an endemic sickness in Hollywood, Amazon Studios chief Roy Price was suspended on Thursday following allegations that he sexually harassed a TV producer.
In a statement issued late in the afternoon an Amazon spokesperson said: "Roy Price is on leave of absence effective immediately."
Price was suspended following an article in THR in which The Man In The High Castle executive producer Isa Hackett – daughter to the late author Philip K. Dick upon whose book the Amazon Studios series is based – claimed Price made lewd propositions to her while they shared a taxi to a company party at Comic-Con in July 2015.
Hackett told THR that Price repeatedly told her, "You will love my dick." She said she told him she was not interested and is a married lesbian with children. She told others about the incident and then complained to Amazon executives when Price approached her at the party and said loudly, "Anal sex!"
Amazon Studios COO Albert Cheng has been installed to run the operation in the interim.
The company spokesperson also said Amazon Studios was reviewing its options for projects it has with The Weinstein Company. There are two upcoming shows: Mad Men creator Matthew Weiner's The Romaoffs, and an untitled drama from David O. Russell, both of which TWC was preparing to co-finance.
The allegations against Price will intensify the disussion on sexual predators and abuse of power in Hollywood, not to mention corporate America at large. Speaking to the BBC's Newsnight programme on the subject of Weinstein, Emma Thompson said harassment was endemic.
"This has been part of our world – women's world – since time immemorial," she said. "And what we need to start talking about is the crisis in masculinity, the crisis of extreme masculinity, which is this sort of behavior, and the fact that it is not only [regarded by such men as] OK but also represented by the most powerful man in the world at the moment."
Asked if she thought there were other men like Weinstein in the entertainment world, Thompson said, "Many… maybe not to that degree. Do they have to all be as bad as him to make it count? Does it only count if you've done it loads and loads and loads of women, or does it only count if you've done it to one woman once. I think the latter."