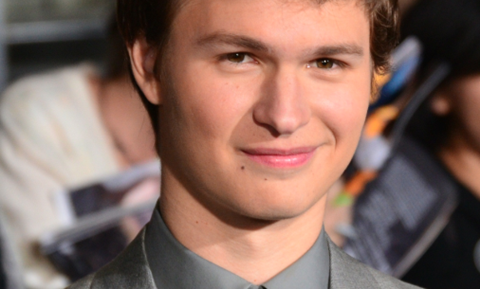 Baby Driver star Ansel Elgort has reportedly been cast as the male lead in Steven Spielberg's new screen version of classic musical West Side Story.
The film, written by frequent Spielberg collaborator Tony Kushner (previously nominated for Oscars for the director's Lincoln and Munich), is expected to go into production next summer for Amblin Entertainment and 20th Century Fox.
In the Romeo and Juliet-inspired story set in 1950s New York, Elgort will play Tony, leader of Anglo gang the Jets, who falls for Maria, sister of the leader of Latino gang the Sharks.
Originally a 1957 Broadway musical by Arthur Laurents and Stephen Sondheim with music by Leonard Bernstein, West Side Story was first filmed in 1961, winning ten Oscars, including best film and best director for Robert Wise and Jerome Robbins.
Elgort was nominated for a Golden Globe for his performance in Edgar Wright's music-heavy crime drama Baby Driver. He starred in The Fault In Our Stars with Shailene Woodley and has appeared in all three installments of the Divergent franchise.
Elgort recently completed work on John Crowley's The Goldfinch, starring Nicole Kidman, due for release next year.