EXCLUSIVE: On the eve of the Golden Globes ceremony in Beverly Hills, Los Angeles-based Jumpwire Media has revealed the social media profile of each of the ten best picture nominees.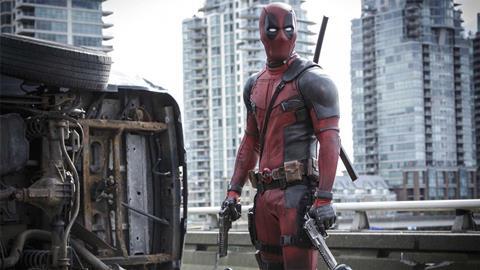 The social media agency tracked every film since its release in 2016 on platforms such as Facebook, Twitter, YouTube, Google Plus and Pinterest to determine which enjoyed the greatest following.
Other platforms that Jumpwire Media regularly tracks for clients include Instagram, Snapchat, Tumblr, Linkedin, G+, Soundcloud, and Mailchimp and the company's website claims it is familiar with many of the more than 800-plus platforms in the social media sphere.
CEO Gavin McGarry and his team considered audience engagement and the number of social media shares among other factors to come up with a score out of 1,000.
The study showed that Fox's Deadpool has the highest social media profile of all ten Golden Globe best picture nominees across the drama and musical / comedy categories, scoring a perfect 1,000.
In second place on 155 out of 1,000 is Lionsgate's Hacksaw Ridge, followed by A24's Moonlight on 128, Lionsgate's La La Land on 125, and TWC's Sing Street on 121.
McGarry, a former head of cross-platform business development at Endemol, concedes the Golden Globes study is not based on an open playing field – a film like Deadpool opened on February 12 last year and had more time to establish a social media presence than, say, 20th Century Women, which opened on December 28.
The scale of the distributor and its ability or willingness to engage in social media is also a factor. However McGarry, whose clients include Coca-Cola, Fandango and Starz, is primarily interested in observing how social media can develop brand equity and generate revenue.
In the case of this study, Jumpwire Media wanted to explore whether there was a connection between a film's social media profile and voting decisions among members of the Hollywood Foreign Press Association who choose the Golden Globe winners.
"Generally Golden Globe voters are older [than average social media users]," McGarry said, "but over the next ten years social media could achieve more relevance than traditional media."
Top ten social media rankings of Globe nominees (January 3):
Deadpool (Fox) 1,000
Hacksaw Ridge (Lionsgate) 155
Moonlight (A24) 128
La La Land (Lionsgate) 125
Sing Street (TWC) 121
Florence Foster Jenkins (Paramount) 114
Hell Or High Water (CBS Films) 98
Manchester By The Sea (Amazon / Roadside Attractions) 88
Lion (TWC) 83
20th Century Women (A24) 02