The Birth Of A Nation director Nate Parker and Deadpool helmer Tim Miller on first-time directors list.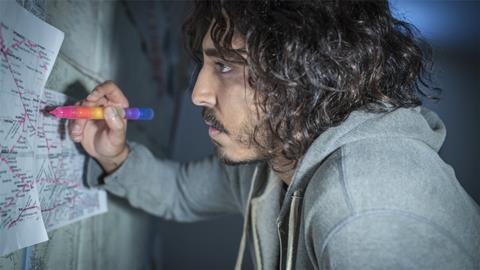 Garth Davis for Lion and Denis Villeneuve for Arrival are among Thursday's five Directors Guild Of America (DGA) feature nominees alongside the three awards season heavyweights.
As expected Barry Jenkins for Moonlight, Golden Globe winner Damien Chazelle for La La Land and Kenneth Lonergan for Manchester By The Sea all made the cut. All five earn their first DGA nomination.
However the inclusion of Villeneuve and Davis - the biggest surprise of the day – meant there were the inevitable omissions, notably Denzel Washington for Fences and Mel Gibson for Hacksaw Ridge. Martin Scorsese also missed out for Silence, as did Clint Eastwood for Sully.
The DGA is a very strong predictor of who will win the best directing Oscar. Since 1950, all but seven of the eventual DGA winners have gone on to claim the Academy Award.
Argo director Ben Affleck was the last DGA winner who missed out on Oscar glory. Indeed Affleck did not earn a best directing Oscar nomination in 2013, although his film won best picture.
The roster of first-time director nominees includes Nate Parker, the embattled director of The Birth Of A Nation, as well as Tim Miller for Deadpool. Davis is also there, which may diminish his prospects of winning the main prize.
The winners in all categories will be announced at the 69th Annual DGA Awards on February 4 in Beverly Hills.
"These phenomenal filmmakers have captured our hearts and minds, breathing life into stories rarely told and revealing worlds rarely seen," said Directors Guild Of America president Paris Barclay.
"What makes this recognition truly special is the knowledge that these five directors have made a lasting impression on their peers – directors and members of the director's team who intimately understand the blood, sweat and tears necessary to create a feature film."
FEATURE FILM
Damien Chazelle, La La Land
Garth Davis, Lion
Barry Jenkins, Moonlight
Kenneth Lonergan, Manchester By The Sea
Denis Villeneuve, Arrival
FIRST-TIME FEATURE FILM
Garth Davis, Lion
Kelly Fremon Craig, The Edge Of Seventeen
Tim Miller, Deadpool
Nate Parker, The Birth Of A Nation
Dan Trachtenberg, 10 Cloverfield Lane