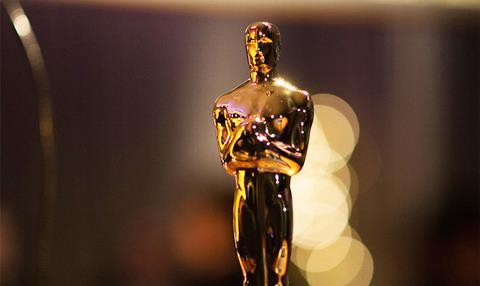 The Academy Of Motion Picture Arts And Sciences on Monday (December 11) announced that 10 live-action short films will advance in the voting process for the 90th Academy Awards.
Academy members received a record 165 titles. Members of the short films and feature animation branch viewed the eligible entries in the preliminary round of voting and will choose five nominees.
Branch screenings will take place in Los Angeles, London, New York and San Francisco in January, before the Academy announces its nominations for the 90th Academy Awards on Tuesday, January 23, 2018.
The Oscars ceremony is scheduled for Sunday, March 4, 2018, at the Dolby Theatre at Hollywood & Highland Center in Hollywood.
The 10 films are listed below in alphabetical order by title
DeKalb Elementary, Reed Van Dyk
The Eleven O'Clock, Derin Seale
Facing Mecca, Jan-Eric Mack
Icebox, Daniel Sawka
Lost Face, Sean Meehan
My Nephew Emmett, Kevin Wilson, Jr.
Rise Of A Star, James Bort
The Silent Child, Chris Overton
Watu Wote/All Of Us, Katja Benrath
Witnesses, David Koch.