Following a difficult year in 2009, the Irish film industry is fighting its way back as both a leading European co-production partner and an attractive filming location, boasting a wealth of new projects, an improved tax incentive and an emerging generation of new film-making talent. Patricia Danaher reports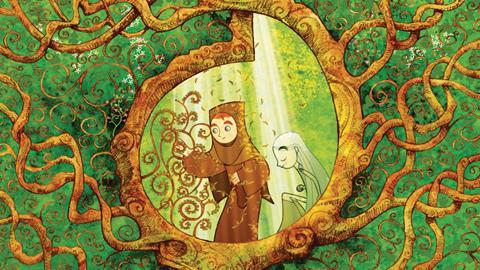 The Celtic Tiger economy that brought huge growth to Ireland during the last decade ground to a halt in 2009. As a beleaguered government sought spending cuts to stem a fast-rising public-sector deficit, support for film production came under threat. A government-commissioned report by a top economist recommended the abolition of both the Irish Film Board and the Section 481 tax shelter, which together helped drive Irish film's renaissance. Gloom prevailed over a sector that in 2008 contributed a net $203m (€148m) to the Irish economy, according to the country's Audiovisual Federation.
But as 2010 arrived, the tide had turned. Spurred by the success of Irish film and TV productions in the local market in 2009, and by a united and concerted campaign in support of the Film Board and Section 481 from all sectors of the industry, the government rejected its consultant's recommendations and kept in place both the Film Board (albeit with a 5% cut in budget) and Section 481 (now worth 28% of a project's Irish spend).
Bucking the trend
The fact that the industry appeared to be fighting for survival seemed baffling given how the long-standing film and television support and tax policies had helped to make 2009 a banner year. In September, seven Irish features were presented at the Toronto International Film Festival: Octagon Films' Ondine, directed and written by Neil Jordan and starring Colin Farrell, and its Canadian co-production A Shine Of Rainbows from veteran Vic Sarin; the Brendan Gleeson and Cillian Murphy gangster movie Perrier's Bounty, from Alan Moloney's Parallel Films, which also co-produced Danis Tanovic's drama Triage; Zanita Films' Eamon, directed and written by Margaret Corkery; writer-director Jordan Scott's debut feature Cracks (produced by Scott Free Productions with Andrew Lowe and Ed Guiney's Element Pictures); and Carter Gunn's beekeeper documentary, Colony, from E1 Entertainment in Canada and Macdara Kelleher's Fastnet Films.
"Since the Irish film and TV business got over the shock of fighting for its survival, is has is able to look to 2010 with optimisim."
Ondine was picked up by Magnolia and Cracks by IFC Films for the US. These achievements came in the wake of a string of earlier successes: Conor McPherson's dark thriller The Eclipse, starring Ciaran Hinds and Aidan Quinn, from Robert Walpole's Treasure Entertainment, was screened at the Tribeca Film Festival and picked up by Magnolia. Oliver Hirschbiegel's Northern Ireland TV movie Five Minutes Of Heaven, with Liam Neeson and James Nesbitt, won the World Cinema directing award at Sundance and was released in the US by IFC Films.
The Irish film and TV business has been able to look to 2010 with optimism. The increase in Section 481 from 21% to 28% of Irish spend has made the incentive more attractive, but the falling sterling exchange rate is causing concern about incoming UK productions. However, the silver lining of the recession has been a softening of costs and more competition among suppliers.
Continued success
Further new Irish features went to Park City in January and were warmly received. Conor Horgan's One Hundred Mornings, produced by Katie Holly's Blinder Films, was selected for Slamdance, and Ken Wardrop's documentary His And Hers screened at Sundance. Meanwhile The Secret Of Kells, directed and co-produced by Tomm Moore of Cartoon Saloon, has received a surprise best animated feature Oscar nod, and productions for 2010 include Knockout, the latest from Steven Soderbergh; EuropaCorp's English-language sci-fi Section 8; and Rodrigo Garcia's Albert Nobbs.
With new international TV productions also set to shoot in Ireland, plus a feisty animation sector, the Irish film and TV industry is daring to feel confident rather than merely relieved.