French filmmaker Jean-Jacques Beineix to head jury for Tokyo competition section, which includes five world premieres.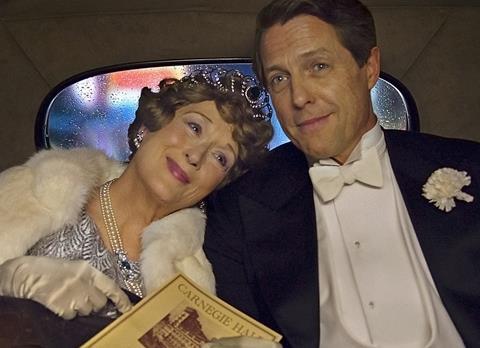 French filmmaker Jean-Jacques Beineix will head the jury of this year's Tokyo International Film Festival (TIFF), which has unveiled its 16-strong competition section, including five world premieres.
The jury also includes Spotlight producer Nicole Rocklin, Japanese director Hideyuki Hiayama, Italian actor Valerio Mastandrea and Hong Kong director Mabel Cheung.
World premieres in competition include Japanese director Kiki Suginos' Snow Woman, Chris Kraus' The Bloom Of Yesterday (Germany-Austria), Jun Roble Lana's Die Beautiful (Philippines) and two films from China – Mei Feng's Mr. No Problem and Roy Szeto's Shed Skin Papa.
The competition section includes one other Japanese title – Daigo Matsui's Japanese Girls Never Die (see full competition line-up below).
This year's Crosscut Asia section is focusing on Indonesia, screening three films by Teddy Soeriaatmadja, along with works from Nia Dinata, Ifa Isfansyah, Riri Riza, Angga Dwimas Sasongko, Kamila Andini, Edwin, Mouly Surya and Usmar Ismail.
As previously announced, Stephen Frears' Florence Foster Jenkins (pictured) will open the festival, which closes with Yoshitaka Mori's Satoshi: A Move For Tomorrow. Special screenings also include Nicolas Winding Refn's The Neon Demon, Denis Villeneuve's Arrival and Nate Parker's The Birth Of A Nation.
Shunji Iwai is the Japan Now Director in Focus, while Mamoru Hosoda is the subjct of the Animation Focus section.
This year's TIFF will run October 25 to November 3.
TIFF 2016 COMPETITION LINE-UP:
7 Minutes, Dir: Michele Placido (Italy-France-Switzerland)
After You're Gone, Dir: Anna Matison (Russia)
Being Born, Dir: Mohsen Abdolvahab (Iran)
Big Big World, Dir: Reha Erdem (Turkey)
The Bloom Of Yesterday, Dir: Chris Kraus (Germany-Austria)
Die Beautiful, Dir: Jun Robles Lana (Philippines)
The Fixer, Dir: Adrian Sitaru (Romania-France)
Japanese Girls Never Die, Dir: Daigo Matsui (Japan)
Mr. No Problem, Dir: Mei Feng (China)
Paris Prestige, Dirs: Mohamed Bourokba, Ekoué Labitey (France)
Quit Staring At My Plate, Dir: Hana Jušić (Croatia-Denmark)
Sami Blood, Dir: Amanda Kernell (Sweden-Denmark-Norway)
Shed Skin Papa, Dir: Roy Szeto (China-Hong Kong)
The Silence Of The Sky, Dir: Marco Dutra (Brazil)
Snow Woman, Dir: Kiki Sugino (Japan)
Tramps, Dir: Adam Leon (US).