Norwegian comedy-drama named Best European film in Berlin Film Festival's Panorama section.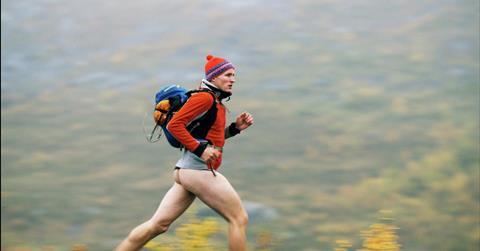 Norway's Out of Nature (Mot Naturen), directed by Ole Giæver, has won the Europa Cinemas Label as Best European film in the Panorama section.
Out of Nature will now benefit from promotional support from Europa Cinemas and better exhibition due to a financial incentive for network cinemas to include it in their programme schedule.
The winner was chosen by a jury of four exhibitors from the Europa Cinemas network and marks the 11th time the award has been handed out in Berlin.
The jury comprised Pedro Barbadillo (Cineciutat, Palma, Spain); Elsie Roose (Cinema Lumière, Bruges, Belgium); Artem Ryzhkov (Kinoteatr Zarya, Kaliningrad, Russia); Andrea Stosiek (Sputnik Kino, Berlin, Germany).
"With a wry Scandinavian sense of humour, Out of Nature is a well made and entertaining film about man's contemporary anxieties and concerns – something of a universal theme today," said the jury statement.
"Ole Giæver not just directs his own screenplay but plays the lead role too – a brave but successful choice. The central character is bored with his job, has a problematic relationship with himself and is distant from his wife and son. He escapes into the mountains for a weekend of contemplation and adventures. The film's success will certainly inspire young filmmakers."
Sold internationally by NDM International, Giæver is both director and screenwriter, with Marte Vold as co-director. Producer is Maria Ekerhovd of Mer Film.
Giæver's directorial debut Fjellet played in Berlin's Panorama strand in 2011.
Previous winners of the Berlin Europa Cinemas Label include The Broken Circle Breakdown, My Brother The Devil and last year's Blind.