Aaron Brookner discusses Uncle Howard, his intimate portrait of the late film-maker, Howard Brookner.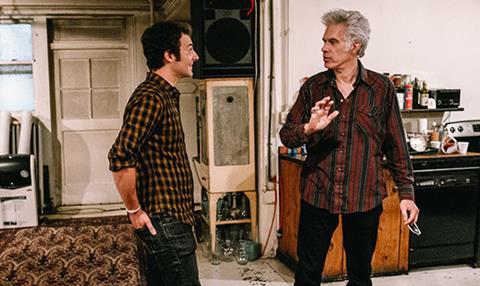 US film-maker Howard Brookner burst onto the New York art scene with his celebrated 1983 documentary Burroughs: A Portrait, about Beat Generation author William S Burroughs.
As his career moved into the mainstream with Bloodhounds Of Broadway (1989), starring Madonna, the film-maker was secretly battling Aids.
After putting aside his medication to complete the film, his health deteriorated and he died a month prior to the film's Cannes premiere.
Now, Brookner's nephew — film-maker Aaron Brookner, who spent time on the set of Bloodhounds — has uncovered never-before-seen footage of the late director's time with Burroughs, as well as other archival footage, to put together Uncle Howard, his intimate and loving portrait.
While still in development, the film was selected for the Berlinale talent project market in 2013.
"They almost never take documentaries but they chose us," says Brookner, citing how the film's vibrant footage of the 1970s and '80s New York scene — featuring Burroughs alongside the likes of Jim Jarmusch, Frank Zappa and Madonna — gave it commercial appeal.
"A lot of people saw the potential magic of the project," he says, referring to partners including Creative Europe and Criterion.
The latter helped with the initial restoration of archival footage Brookner unearthed from the basement of Burroughs' old Manhattan apartment, dubbed the Bunker, which held a trove of 192 16mm negative rolls, nearly all in remarkably good condition.
Uncle Howard premiered at Sundance and is receiving its European premiere here in Panorama. Brookner is developing a TV miniseries based around his uncle's life on the drug-fuelled New York scene with Oscar-nominated screenwriter Guillermo Arriaga (Babel), and the team is seeking co-producers at EFM.