EXCLUSIVE: Altitude and Picturehouse strike deal for Second World War drama starring Emma Thompson and Brendan Gleeson.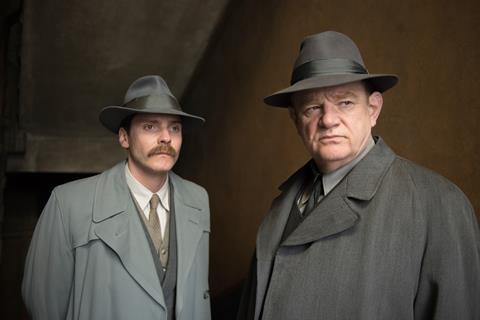 Picturehouse Entertainment and Altitude Film Distribution have struck a deal for UK rights to Vincent Perez's Alone In Berlin, ahead of the film's world premiere at the Berlin Film Festival.
The deal was negotiated between Altitude Film Entertainment's Will Clarke, Picturehouse's Clare Binns, producers Paul Trijbits and Christian Grass and Alison Thompson from sales outfit Cornerstone Films, which handles international rights.
Emma Thompson (Saving Mr Banks), Brendan Gleeson (The Guard) and Daniel Brühl (Rush) star in the Second World War drama-thriller based on the true story of a working class couple who conducted a series of anonymous protests against the Nazi regime in Berlin.
Actor-director Perez's feature is adapted from the classic novel Every Man Dies Alone by German writer Hans Fallada.
Producers are X Filme powerhouse duo Stefan Arndt (Amour) and Uwe Schott (Cloud Atlas), Master Movies' Marco Pacchioni (Bye Bye Blondie), former Focus Features CEO James Schamus (Brokeback Mountain) and FilmWave's Christian Grass (Sing Street) and Paul Trijbits (Jane Eyre).
Michael Scheel (Inglourious Basterds) is executive producer.
Picturehouse and Altitude have previously teamed up to acquire titles including Jean Dujardin thriller The Connection and Jeremy Saulnier's Green Room.
Altitude Film Entertainment founder Clarke said: "We are delighted to be continuing our partnership with Picturehouse Entertainment by bringing Alone In Berlin to UK screens.
"It's a fascinating story which has been brilliantly and carefully realised by Vincent Pérez with powerhouse performances from Emma Thompson, Brendan Gleeson and Daniel Brühl."
Binns, director of programming and acquisition at Picturehouse, added: "I am delighted that Picturehouse are once more working with Will Clarke and the team at Altitude on Alone In Berlin.
"I loved the book and I am thrilled that the screen adaptation has been so movingly and cinematically assembled. We can't wait to bring this extraordinary story to audiences on the big screen."