Neither Soy Nero [pictured] nor Genius significantly impressed critics, with Gianfranco Rosi's migrant crisis documentary still comfortably top of the chart.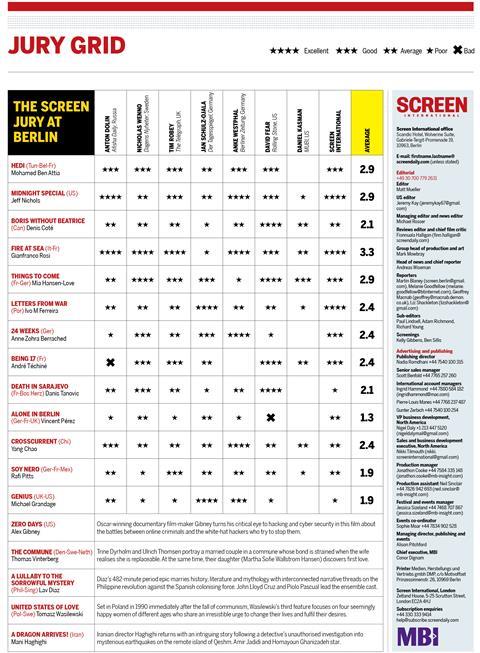 Gianfranco Rosi's Fire At Sea continues to reign atop the 2016 Screen Berlin Jury Grid, comfortably seeing off the challenges of new entries Soy Nero and Genius.
Rafi Pitts' drama Soy Nero [pictured] impressed Tim Robey, who awarded it three-stars, but failed to strike a chord with Nicholas Weno or Daniel Klasman, who both gave it a solitary star.
Overall, the film averaged a 1.9 rating, placing it second-bottom, only above Alone In Berlin.
Michael Grandage's biographical drama about book editor Max Perkins, Genius, tied with Soy Nero, scoring a 1.9 with Screen's jury.
Nicholas Weno, Tim Robey, David Fear and Screen's critic all awarded the film one-star, but Jan Schulz-Ojala bucked the trend with a four-star rating. One score is yet to be submitted.
Still sitting pretty is migrant crisis documentary Fire At Sea, with its 3.3 score yet to face a significant challenge.
However, both Alex Gibney's Zero Days and Thomas Vinterbeg's The Commune, which screen today (Feb 17), could offer strong competition.