Israeli directors win both top awards; runners-up include Steve Coogan's Shepherds And Butchers and Madonna dancer documentary Strike A Pose.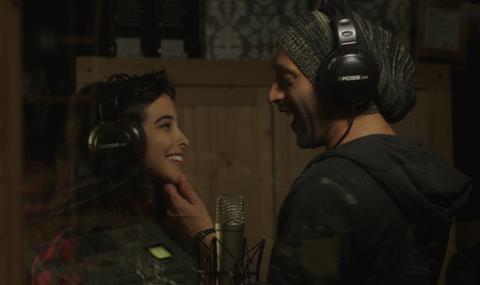 Scroll down for full list of winners
At the Berlinale, the 18th Panorama Audience Awards are to be presented to Junction 48 by Udi Aloni for best fiction film and Who's Gonna Love Me Now? by Tomer and Barak Heymann for best documentary. Both films were made by Israeli directors.
Aloni has presented all of his films at the festival since 2003 and Junction 48 marked his sixth production to premiere in the Panorama section.
It is his first feature since Art/Violence, which premiered at the festival in 2013 and won the Cinema Fairbindet Prize.
Junction 48 follows two young hip-hop artists who use their music to battle the oppression they encounter in Israeli society. Israeli-American director Oren Moverman (Rampart, The Messenger) co-wrote the screenplay with Tamer Nafar. Sales are handled by The Match Factory.
Documentary winner
Who's Gonna Love Me Now? marks the second Panorama Audience Award win for Tomer Heymann.
His film Paper Dolls won in 2006. This time he shares the award with his brother, Barak Heymann.
The film follows Saar, a gay Israeli man living with HIV. Ostracised by his family and based in London, Saar's illness makes him feel like an outsider until he joins the London Gay Men's Chorus. Autlook Filmsales is selling the film.
In both the fiction and documentary categories, the winning films took the lead relatively early on and were able to hold this position until all 30,000 votes were counted.
Runners up included Oliver Schmitz's Shepherds and Butchers, starring Steve Coogan as a lawyer in apartheid South Africa, and documentary Strike A Pose, directed by Reijer Zwaan and Ester Gold, which explores what happened to the dancers who joined Madonna on her seminal 1990 tour.
The official award ceremony will be held tomorrow (Feb 21), after which both winners will receive encore screenings.
This year Panorama presented 51 feature-length films from 33 countries, of which 17 screened in the Panorama Dokumente series.
Winners
Panorama Audience Award Winner Fiction Film 2016
Junction 48
Israel / Germany / US
By Udi Aloni
2nd place
Grüße aus Fukushima (Fukushima, mon Amour)
Germany
By Doris Dörrie
3rd place
Shepherds and Butchers
South Africa / US / Germany 2016
By Oliver Schmitz
Panorama Audience Award Winner Panorama Dokumente 2016
Who's Gonna Love Me Now?
Israel / UK
By Tomer & Barak Heymann
2nd place
Strike A Pose
Netherlands / Belgium
By Reijer Zwaan, Ester Gold
3rd place
WEEKENDS
Republic of Korea (South Korea)
By Lee Dong-ha