Denmark's Profile Pictures, which launches its debut feature Shelley [pictured] at Berlin, will next month begin shooting Darkland - a masked avenger story set in a gang environment in Copenhagen.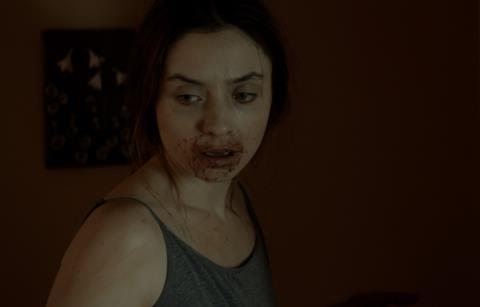 The action thriller is the second feature for Fenar Ahmad. "It's an updated Pusher, very gritty and real," said Profile producer and partner Jacob Jarek.
The company has two further features now in post, both feature directorial debuts from experienced writers.
The first is In The Blood, a story of twentysomething friends in Copenhagen that marks the directorial debut of A Royal Affair writer Rasmus Heisterberg.
The other is 3 Things, a "contained thriller" with Game Of Thrones stars Nikolaj Coster-Waldau and Birgitte Hort Sorensen from Pusher writer Jens Dahl.
Profile Pictures was founded by Jarek alongside his fellow National Film School of Denmark alumni Caroline Schlüter Bingestam, Ditte Milsted and Thor Sigurjonsson.
"We're interested in elevated genre films," said Jarek. "What we have done as a company is be willing to do produce more low-budget films and taking the risk on new talent."
The company also co-produces, recently working on Paris of the North and Cannes award-winner Rams.
Indie Sales is handling sales for Shelley, which has its premiere in Berlin's Panorama strand on Tuesday. Ali Abbasi's dramatic thriller is about a Danish couple living in an isolated lakehouse who ask their Romanian home helper to become their surrogate mother.