EXCLUSIVE: Hong Kong Film Awards-nominated drama stars Karena Lam and Jacky Cheung.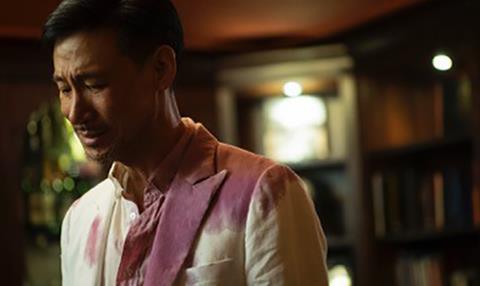 Hong Kong's Emperor Motion Pictures (EMP) is launching sales on sexual harrassment drama Heaven In The Dark, starring Karena Lam and Jacky Cheung.
Adapted from the play French Kiss by Candace Chong, the film tells the story of a woman who shares a kiss with a pastor and then files sexual harrassment charges against him. The pastor ends up losing his faith as a consequence of her actions, while the woman tries to find salvation in religion.
The film, which is scheduled for a Hong Kong release on March 24, marks the directorial debut of Lam's husband Yuen Kim-wai, an established commercials and music video director.
Although not yet released, the film has already picked up best actress (Lam) and best actor (Cheung) nominations at this year's Hong Kong Film Awards, which take place on April 3. It has also been selected as the opening film of the Golden Horse Fantastic Film Festival on April 8.
The cast also includes Law Lan, Anthony Wong, Wong He and Edmond So. Behind-the-scenes talent includes production designer Man Lim Chung, styling director Yee Chung Man and sound designer Tu Duu Chih.
Lam recently made her comeback in Chinese cinema with Tom Lin Shu-yu's Zinnia Flower, which won her best actress at last year's Golden Horse Awards.