Event also announces numerous industry attendees for 2016 edition.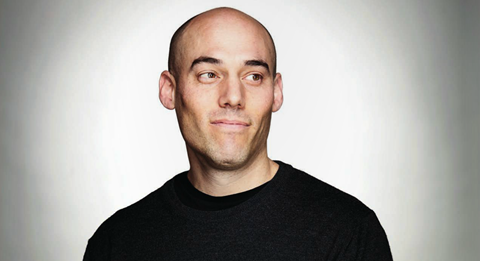 Doha Film Institute's Qumra event (March 4-9) is to welcome first-time attendees from Netflix, Ford Foundation, Berlinale, Sundance, Rotterdam, ARTE and Protagonist in addition to returning industry veterans from Cannes, Toronto, Locarno, Fortissimo, Memento, Venice, ImageNation and more.
James Schamus and Joshua Oppenheimer [pictured] have been confirmed as the final two masters for the second edition of Qumra.
American producer Schamus will present Crouching Tiger, Hidden Dragon and US-born, Denmark-based documentary director Joshua Oppenheimer will show The Look of Silence.
They join the previously announced Qumra Masters Naomi Kawase (who will screen The Mourning Forest), Nuri Bilge Ceylan (Once Upon A Time In Anatolia) and Aleksandr Sokurov (Russian Ark). Lucrecia Martel has had to cancel her participation this year due to unforeseen circumstances.
Elia Suleiman, DFI's artistic adviser, said this year's Masters were a diverse group. "They are all heavyweights, they are all diverse, the colour of their cinema is not the same, in comes into an interesting bouquet," he said. "It's not only diverse nationalities, they have different languages of cinema."
He added that he wanted Qumra to keep its intimate vibe even with A-list talents coming. "Even with the most important heavyweights, it shouldn't mean a bigger event. You don't want to make it pompous, the intimacy is an absolutely essential component. I'm against the idea of making it showy."
The Qumra screenings in the event's second year will move to Doha's Museum of Islamic Art, which is a cultural partner of the DFI.
The Qumra venues will move from cultural site Katara (where there is massive construction going on) to hotels and meeting spaces around Souk Waqif, this year, where Hanaa Issa, DFI Director of Strategy & Development and deputy director of Qumra, said guests would experience a "more authentic vibe."
Issa added that the format of the workshops and meetings would be much the same as in the well-praised first edition. "We didn't change that much because thing were working well last year," she said. One change will be giving the shorts filmmakers more of an official strand under the Qumra Shorts Programme, which will include 11 shorts in development from Qatar-based filmmakers. "It will be a more intensive programme for them," Issa said.
There will be about 23 grantee projects participating in Qumra this year, said Khalil Benkirane, DFI's head of grants. Those will include four Qatari narrative features and one Qatari documentary, up from only one Qatari project last year, he said.
Issa said the mix of filmmakers at Qumra would again reflect the DFI's mission: "At the heart of the philosophy of the DFI is creative exchange between local, regional and international filmmakers. Qumra brings that into action."
The Qumra updates were announced at the Berlinale, where DFI has 8 past grantees in selection. As Doha's grants programme hits its fifth year, Issa said, "We're starting to see the fruits of our labour….We're experiencing stability."
Qumra is designed to support the development of emerging filmmakers from Qatar, the Arab region and around the world.
The Masters will participate in masterclasses, screenings and Q&A sessions as well as one-on-one sessions with Qumra's emerging talents.
Masters in the inaugural year were Gael Garcia Bernal, Abderrahmane Sissako, Cristian Mungiu, and Danis Tanović.
Qumra will announce more screenings, projects and industry guests in coming weeks.