The initiative selects ten emerging film talents from across Europe.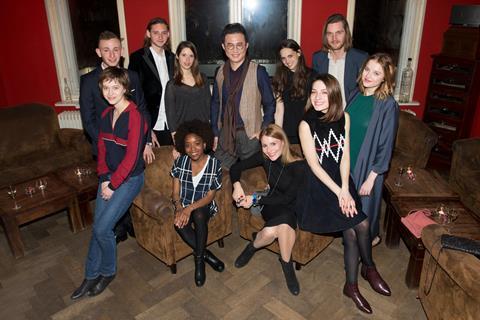 The 2016 European Shooting Stars have touched down at the Berlin Film Festival (Feb 11-21).
The initiative, which is now in its 18th edition, selects emerging film talent from across Europe, bringing them to the festival where they participate in a series of events including meetings with directors and producers.
The line-up this year [left to right in picture] is: Martha Canga Antonio (Belgium), Tihana Lazović (Croatia), Lou de Laâge (France), Jella Haase (Germany), Daphné Patakia (Greece), Atli Óskar Fjalarsson (Iceland), Sara Serraiocco (Italy), Reinout Scholten van Aschat (The Netherlands), María Valverde (Spain), Kacey Mottet Klein (Switzerland) together with Richard Shen, CEO TESIRO.
Past Shooting Stars include Daniel Craig, Alicia Vikander, Pilou Asbæk and Carey Mulligan.
The initiative is financially supported by Creative Europe's MEDIA Programme of the European Union and participating EFP member organisations.
Click here to read Screen's daily interviews with the 2016 Shooting Stars.