EXCLUSIVE: Animation based on Turkish comic strip.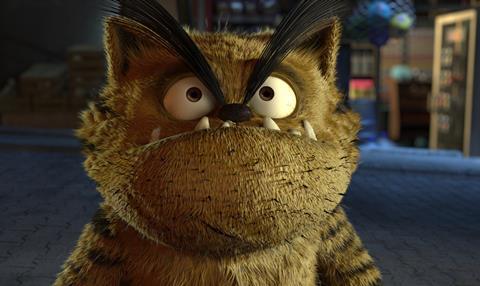 Aussie sales outfit Odin's Eye Entertainment (OEE) has signed an eye-catching deal with German distributor Kinostar, with the latter acquiring German-speaking rights to Anima Istanbul's Bad Cat (aka Kötü Kedi Serafettin), based on the popular Turkish comic strip of the same name.
Bad Cat is billed as a "crudely funny action-packed animated motion picture for adults".
The film opened in its native Turkey last weekend, doing brisk business and receiving enthusiastic reviews.
"Bad Cat is truly one of a kind. It is hilarious and outrageous, but also has a heart of gold. We are sure Kinostar will do a tremendous job in taking arguably Turkey's most ambitious, but highly commercial, animated feature ever undertaken to German audiences," commented Odin's Eye CEO Michael Favelle comments
Kinostar are planning a late March theatrical release.