Despite numerous high-profile flops, it was record average ticket prices, premium pricing and a handful of blockbusters that pushed the year in North America to a numeric high – although inflation tells a different story.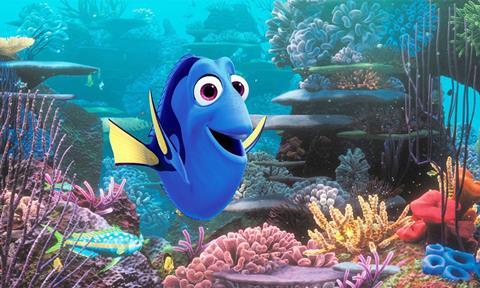 All films in active release from January 1 to December 31 combined for $11.4bn according to data tracker Comscore – the highest number ever reported and one that surpassed the previous high-water mark of $11.129bn set in 2015.
However when the numbers are adjusted for inflation, 2016 ranks seventh in the all-time roster. The calculation is based on unadjusted figures on Box Office Mojo dating back to 1980, which were adjusted for inflation by Screen.
One has to go back to 2002 to find the biggest performer of all time in real terms. That year generated $9.155bn, which translates to approximately $12.282bn in today's terms.
2003 was close behind – the only other $12bn-plus year so far in real terms – followed by 2004, 2009, 2010 and 2001. See chart below.
Much of 2016 was dominated by talk of 'sequelitis', however remakes and original films flopped too, while films of all kinds prospered.
Success stories like Finding Dory, Captain America: Civil War, current smash Rogue One: A Star Wars Story, The Secret Life Of Pets, The Jungle Book, Deadpool, plus breakouts like Bad Moms and Don't Breathe, propelled box office.
However the broader picture encompasses higher average ticket prices ($8.73 in the second quarter) and increasingly costly premium seating for 3D, Imax and luxury theatres, which mitigate the impact of a long-term decline in attendance. 2016 is on course for around 1.33bn admissions, a 1% gain on 2015.
Disney enjoyed a mammoth year as its releases propelled the studio to an unprecedented industry haul of more than $7bn worldwide, of which roughly $2.9bn comes from North America.
Buena Vista distributed six of the top ten films including the top three: Pixar's Finding Dory on $486.3m, Lucasfilm's Rogue One: A Star Wars Story on $408.2m, and Marvel Studios' Captain America: Civil War on $408.1m.
Rounding out the top five were Universal's The Secret Life Of Pets on $368.4m, and Disney's The Jungle Book on $364m.
Top ten box office years adjusted for inflation
2002: $12.282bn ($9.155bn as reported)
2003: $12.12bn ($9.24bn)
2004: $11.986bn ($9.381bn)

2009: $11.92bn ($10.596bn)
2010: $11.695bn ($10.566bn)
2001: $11.465bn ($8.413bn)

2016: $11.4bn
2012: $11.392bn ($10.837bn)
2015 $11.333bn ($11.129bn)
2013: $11.318bn ($10.924bn)