Theatrical ticket sales in the biggest Spanish-speaking film market in Latin America soared year-on-year to reach an estimated 299m, while the power of local content waned.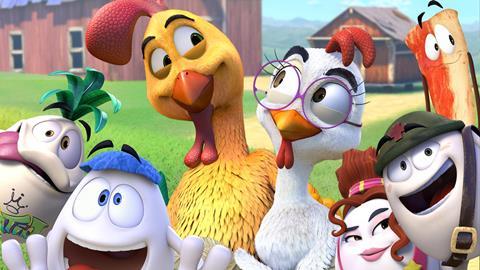 That marked a 16.7% climb on 2014's 257m total.
Total box office for 2015 generated 13.9bn pesos or approximately $767.2m USD, representing a 15.8% gain on the previous year.
Both admissions and box office grosses were the highest results in recent history based on data provided by Canacine.
However Mexican films generated 732m pesos or roughly $40.3m USD in 2015, marking a 28% fall from 2014's 1.02bn level. Admissions fell by 26% from 23.42m in 2014 to 17.24m.
Market share of total box office by local films fell 40% from 9.5% in 2014 to 5.7% last year.
Average ticket price dropped roughly 0.3% to 46.5 pesos or roughly $2.57 USD compared to 46.7 in 2014.
The top 10 films of 2015 were all Hollywood titles led by Avengers: Age Of Ultron (15.7m admissions), Furious 7 (15.5m), Minions (15.1m), Jurassic World (13.8m) and Inside Out (10.8m).
The top five local titles were: Un Gallo Con Muchos Huevos (pictured, 4.1m), El Gran Pequeño (3.3m), A La Mala (2.8m), Don Gato: El Inicio De La Pandilla (1.5m), and Gloria (750,817).
Videocine distributed six of the top 10 including the top three. Cinepolis released two and Warner Bros and Universal handled the number four and five titles, respectively.