Warner Bros' spring tentpole has surged to an estimated $329.1m by Thursday and $201.3m in North America.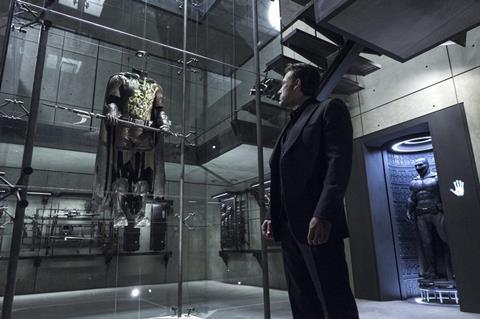 The $530.4m global running total sets Batman v Superman: Dawn Of Justice to reach for $750m worldwide by the end of Sunday.
Latest territory totals put the film on $69.4m in China, $31.4m in the UK, $23.3m in Mexico, $15.6m in Brazil, $13.8m in Australia, $11.3m in France, and $11m in Germany.
New Regency's The Revenant has generated more than half a billion dollars at the global box office to reach $506.9m. The international running total through Fox International stands at $325.3m.
Zootopia stands at $478.3m via Walt Disney Studios Motion Pictures International, while 10 Cloverfield Lane has amassed $13.5m for Paramount Pictures International, and The Brothers Grimsby $16.4m from Sony Pictures Releasing International markets.
The Divergent Series: Allegianthas grossed more than $71.8m through Lionsgate International licencees.
By Sunday, Gold Circle, HBO and Playtone's My Big Fat Greek Wedding 2 had amassed more than $8.3m through Universal Pictures International.