ScreenDaily's weekly round-up of the local and independent openings in key European markets this week.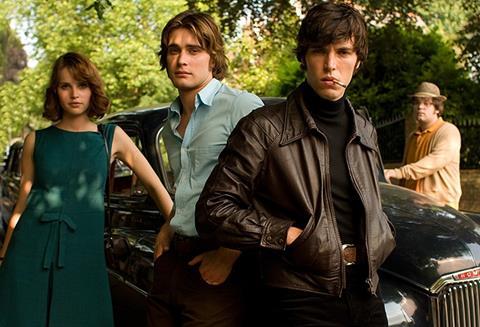 UK:
Ricky Gervais and Stephen Merchant's 70s-set comedy drama Cemetery Junction is being released nationwide through Sony Pictures Releasing International, from Wednesday April 14. The UK production stars Christian Cooke, Tom Hughes and Jack Doolan as three young professionals who work at an insurance company. Ralph Fiennes and Emily Watson also star.
Lu Chuan's City Of Life And Death reaches select theatres across the UK from Friday April 16, through independent distributor High Fliers Films. The Chinese production was a commercial success at home, and documents the Nanking massacre in 1937.
Roman Polanski's The Ghost Writer,re-titled for the UK as The Ghost, is released nationwide by Optimum Releasing. The film, which tells the story of a ghost writer hired to finish the memoirs of an ex-prime minister and who finds things are not as they may seem, won Polanski best director in Berlin. The film stars Pierce Brosnan and Ewan McGregor.
Germany:
Roberto Caston's Ander premiered in the Panorama section at last year's Berlinale where it won the CICAE Prize. The Basque answer to Brokeback Mountain is being released by Bildkraft in six cinemas, including Berlin, Dresden and Mannheim.
Gert Steinheimer's thriller Black Forest is opened by exhibitor-distributor Kinostar in 14 towns, including - appropriately - cinemas in the southwestern corner of Germany in such towns as Titisee-Neustadt and Villingen-Schweningen. Sola Media is handling world sales.
Gerardo Milsztein's documentary Friedensschlag opens for Piffl Medien on 16 prints after a preview tour accompanied by the director as well as the initiators and participants of the Work and Box Company project which aims to help young men with a history of violence to turn this into creative energy in the boxing ring.
Spain:
Aurum will be competing with WDSMPI's Alice In Wonderland this weekend when they release Pierre Morel's From Paris With Love, starring John Travolta and Jonathan Rhys Meyers, on 277 prints. Set in Paris, the film follows a young employee in the office of the US Ambassador working with an American spy to stop a terrorist attack on the city.
Iranian director Bahman Ghobadi's Cannes Special Jury prize winner No One Knows About Persian Cats will be released by Alta Films on 28 prints. Ghobadi ventures into new territory with this comedy-drama about the underground community of rock and heavy metal musicians in Tehran. Praised by critics, the film has already taken close to $2m in France.
Golem will be showing Chilean director Sebastian Silva's multi award-winning drama The Maid on 10 copies this weekend. The film, about a maid trying to release herself from mental and physical servitude, has had a rapid rise to fame following its appearance in the Films In Progress section of San Sebastian back in 2008, picking up the Special Jury Prize at Sundance and then a Golden Globe nomination last year.