Finding Dory – comfortably the biggest Pixar release of all time in North America and the biggest film in the territory for the year-to-date on $431.9m and counting – swims into a further nine major markets and several smaller ones this weekend.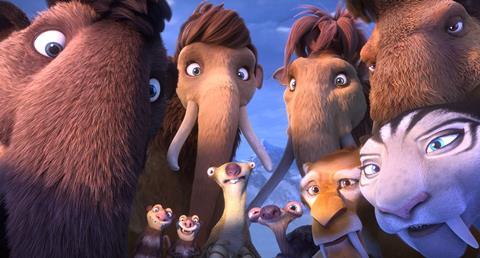 Walt Disney Studios Motion Pictures International executives, buoyed by reaching the $5bn global box office milestone in record time last weekend, expect the animation sequel to make a splash in Australia, China, Russia, Argentina, Poland, Malaysia, Thailand, Philippines and Singapore.
Dory will face a tough challenge from Fox International's Ice Age: Collision Course, which arrives in a further 34 markets this weekend. Highlights are expected from the UK, Spain, Russia, France and Holland.
The Blue Sky Studios Animation has grossed an early $64.2m and debuts in North America on July 22.
Meanwhile studio executives, celebrating the $2bn international milestone last weekend, said on Thursday evening that Absolutely Fabulous: The Movie had climbed to an early $15.6m powered by a superb UK run, while Independence Day: Resurgence has amassed $217m and storms into German-speaking Europe.

Also from the Fox stable, X-Men: Apocalypse stands at $380.8m, while last weekend's North American debutant Mike And Dave Need Wedding Dates has grossed $4.4m.
Disney's Alice Through The Looking Glass on $158m arrives in Hong Kong, while The Jungle Book has climbed to $560.2m.
Zootopia on $670.5m and Captain America: Civil War on $746.57m have both opened in all their respective markets.
Warner Bros Pictures International executives report that Warner Bros/Village Roadshow's The Legend Of Tarzan swung into Italy on Thursday and stands at $69.1m internationally, while romance Me Before You has amassed $109.3m. New Line's horror film The Conjuring 2 stands at $196m.
Paramount Pictures International's Teenage Mutant Ninja Turtles: Out Of The Shadows has reached $145.3m.
Buddy movie Central Intelligence stands at $54.9m through Universal Pictures International and infiltrates Italy, while Illumination Entertainment's The Secret Life Of Pets has grossed an early $46.8m. The Purge: Election Year opens in Spain and has reached $3.9m.
Legendary and Universal's Warcraft stood at $384.3m including a highly significant $221m from China.
Summit Entertainment's Now You See Me 2 finished last weekend on $178.5m via Lionsgate International.
Sony Pictures Releasing International's The Shallows had reached at an early $2.3m as of last Sunday. Executives could not be reached for updates.