Serial (Bad) Weddings, Lucy and Superchondriaque lead best year for local productions in 30 years.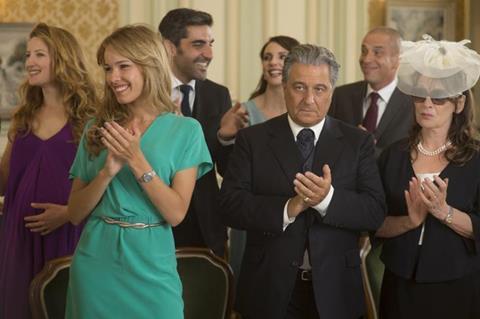 The French box office rebounded in 2014 to post a 7.7% hike in cinema admissions, according to preliminary data released by the country's National Cinema Centre (CNC).
According to the CNC's monthly box office report for December, preliminary data showed there were 208.43 million cinema admissions in 2014 against 193.59 million entries in 2013.
The CNC report said the 208.4m admissions marked "the second highest level in 47 years", since 1967 when there were 211.5m entries, after 217.2m in 2011. The average for the last ten years is 196.4m entries.
French films post bumper year
In another piece of good news for the French film industry, local productions clawed back a 44% share of the total market, against 33.8% in 2013.
In total, French films generated 91.6m admissions, the highest level since 1984 when local pictures drew 94.12m spectators.
Three French productions took the top three slots at the box office led by multicultural farce Serial (Bad) Weddings with 12.3m entries and then Dany Boon's comedy Superchondriaque (5.3m) and Luc Besson's English-language action-thriller Lucy (5.2m).
They were the only films to draw more than 5m admissions in the country which has a population of some 66.6m.
US share falls
The US share of the French box office fell to 45.1% in 2014 against 54.2% in 2013 with the overall admissions for US films falling by 9.9% against 2013 to 93.9m entries.
As in 2013, not a single US title drew more than 5m spectators. Six US films sold more than 3m tickets, comprising The Hobbit: The Battle Of The Five Armies, Dawn of the Planet of the Apes, How To Train Your Dragon 2, X-Men: Days of Future Past, Rio 2 andThe Hunger Games: Mockingjay Part 1.
Foreign titles falls behind
Cinema from the rest of the world, not including France and the US, accounted for 11% in 2014 of the total entries against 12% on 2013.
Overall admissions fell 4.7% to 22.8m, against a 10-year average of 27.1m.