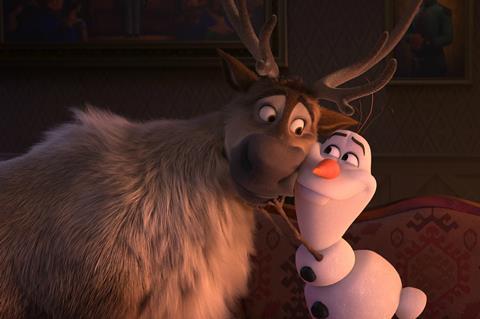 Frozen 2's storming box office run and record-breaking Thanksgiving weekend has pushed Disney to an industry record $3.2bn at the North American box office for the year to date, and the question now is how much further can it go with Star Wars: The Rise Of Skywalker still to come?
The new record overtakes Disney's previous industry high water mark of $3.092bn set in 2018 and will grow considerably in the final month of the year.
Frozen 2 has raced to approximately $287.6m and stands a good chance of exceeding the $400.7m reached by 2013 release Frozen within the next two weeks.

However what could push the studio past the $4bn mark is the December launch of Star Wars: The Rise Of Skywalker. The finale of the third trilogy in the storied sci-fi franchise opens in North America on December 20 and will have 13 days including Thursday previews to rack up hundreds of millions of dollars before January 1, 2020.
The most recent episode, 2017's The Last Jedi, earned $600.2m at the North American box office. It opened on December 15 and grossed more than $445m in its first 13 days.
According to ComScore, Disney currently enjoys over 31% market share for the year to date (not including Fox films), followed by Warner Bros on around 15%, Universal on roughly 14%, Sony on 11%, Lionsgate on 7%, and Paramount and Fox on roughly 5% each.