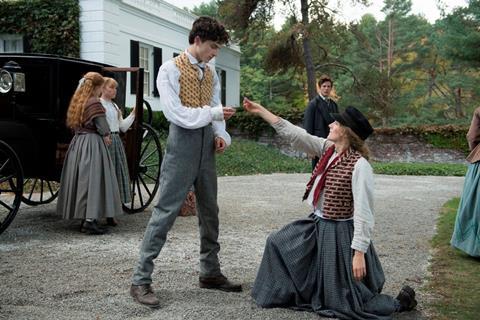 It had been a long time coming and finally, after months of cinema closures, Greta Gerwig's Little Women crossed $100m at the international box office over the weekend.
The film added $475m from 12 markets through Sony Pictures Releasing International to reach $101m, while the worldwide tally for the all-star period drama stands at $209m.
Weekend box office slipped 27% against the last session. The highlight came courtesy of Japan, where $300,000 one weekend after the debut on 300 screens brought the running total to $1.3m.
Denmark also impressed as it has done for the entire two-week run, holding on to number one for the third weekend, and dropping 31% to generate $170,000 for $1m.
Little Women stars Saoirse Ronan, Florence Pugh, Emma Watson, Eliza Scanlan, Timothée Chalamet, Meryl Streep, and Laura Dern.
South Korea release Gyul-Baek (aka Innocence) from Sony Pictures International Productions stayed top in its native country, dropping 45% but earning $1.2m for a $4.2m tally after two weekends.