Mission: Impossible – Rogue Nation stands at $184.6m through Paramount Pictures International and is expected to dominate for a third consecutive session.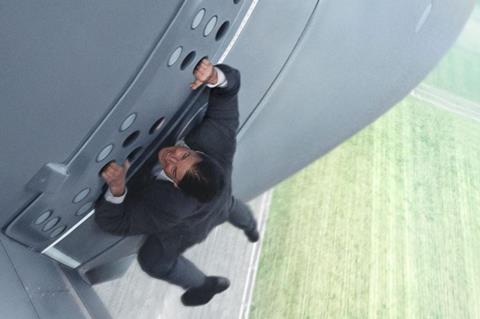 By Thursday the action thriller had reached $303.2m worldwide factoring in the $118.5m North American haul.
Warner Bros Pictures International rolls out The Man From U.N.C.L.E. in 23 markets day-and-date with North American this weekend, including UK, Germany, Australia and Russia.
Magic Mike XXL is at $50.6m, The Gallows $15.8m and comedy Vacation an early $2.3m.
Universal Pictures International's Jurassic World stands at $955.3m, Universal and Illumination Entertainment's Minions $625.3m and Trainwreck $7.4m ahead of debuts this weekend in the UK, Germany and Spain.
Fantastic Four has reached an early $38.9m and opens via Fox International in 18 smaller markets.
Pablo Trapero's crime thriller The Clan (El Clan) opens in the director's homeland of Argentina, while Coconut Hero arrives in Germany and Brothers opens in India, the UK and other diaspora markets in the Middle East. Dragon Ball Z: Resurrection F stands at $52.4m.
Walt Disney Studios Motion Pictures International's Ant-Man stands at $183.4m and Marvel Studios stablemate Avengers: Age Of Ultron has reached $943m.
Pixel's Inside Out has climbed to $312.7m and opens this weekend in Thailand.
Sony Pictures Releasing International opens Pixels in eight territories including the UK. Extinction arrives in Spain.