Disney had not reported the first wave of international launches for Rogue One: A Star Wars Story at time of writing, however results are expected to be impressive.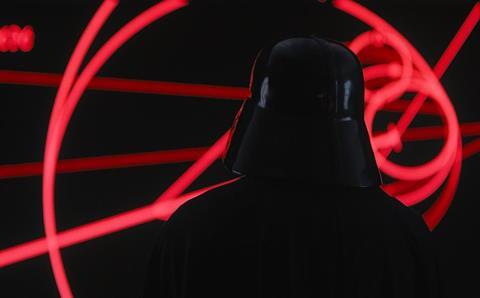 Insiders anticipate a global launch in the $250m-$300m range, of which $130m-$150m is expected from international markets and $120m-$150m in North America, where preview screenings were underway on Thursday night.
Rogue One: A Star Wars Story opened in France, Belgium and Scandinavia on December 14, followed by the UK, Germany, Australia, New Zealand, Brazil, Russia, Mexico and Italy on Thursday. Friday brings Japan, Spain and Venezuela.
Meanwhile Moana stands at $102.8m, Finding Dory $541.2m and Pete's Dragon $66.2m.
Warner Bros Pictures International executives said Fantastic Beasts And Where To Find Them has reached $493.2m, Sully $98.4m with a Thursday debut in Brazil, and Storks and The Accountant on $108m and $63.4m, respectively.
Allied has grossed $35.9m through Paramount Pictures International and Jack Reacher: Never Go Back $102.2m and Office Christmas Party $14.3m.
Universal Pictures International brass reported that Sing has climbed to $11.5m, Nocturnal Animals $10.7m, Bridget Jones's Baby $162.1m, The Girl On the Train $15.8m and The Secret Life Of Pets $507m.
The studio launches Manchester By The Sea in France and Natale A Londra in Italy.
Fox International launches The Birth Of A Nation in Italy. DreamWorks Animation's Trolls stands at $172.9m.