ScreenDaily's weekly round-up of the local and independent openings in key markets this week.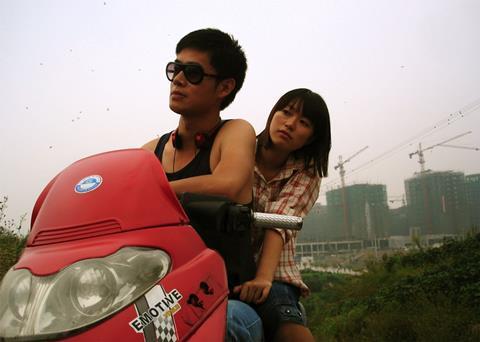 Germany:
Georgian director Nana Djordjadze's The Rainbowmaker is being released this weekend by Alpha Medienkontor in nine towns. The bittersweet comedy was the closing film at last year's FilmFestival Cottbus and was awarded the Von Cottbus ins Kino distribution support prize, which was presented during last week's Berlinale.
Tamara Trampe and Johann Feindt's documentary Lullaby opens in Berlin, Cologne, Hamburg and Dresden through Ventura. The film, about memories of childhood lullabies, received its world premiere in the Berlinale's Panorama section.
One of the territories specialists in releasing Turkish films, exhibitor-distributor Kinostar now release Hakan Algül's adventure comedy Eyvah Eyvah nationwide.
Universum Film has a nationwide blanket release for the French nature documentary Oceans made by the directors of 2001's Winged Migration.
UK:
Entertainment Film Distributors are giving French crime caper Micmacs at nationwide release from Friday February 26. The comedy, written and directed by Jean-Pierre Jeunet, stars the hugely popular comic actor Dany Boon as a man who comes up with an ingenious plan to take on two large weapons manufacturers.
Xiaolu Guo's She, A Chinese opens at the ICA Cinema in London from February 26, through indie distributor Optimum Releasing. The drama, a UK-France-Germany co-production, details the journey of a Chinese girl from the outskirts of Chongqing to the banks of the river Thames.
Spain:
Lone Scherfig's UK drama An Education hits Spanish cinemas nationwide through Sony Pictures Releasing International, following its best actress win at the Baftas for Carey Mulligan's performance as a young girl growing up in the 1960s whose life is transformed by an older man (played by Peter Sarsgaard).
Jacques Audiard's A Prophet will be showing on 58 screens in Spain this weekend distributed through Alta Films. The crime drama stars Tahar Rahim as a young Arab man sent to a French prison where he rises through the ranks of the internal gang system.
Local indie DeaPlaneta will be showing Michael and Peter Spierig's futuristic sci-fi thriller Daybreakers, which stars Sam Neill, Willem Defoe and Ethan Hawke. Set in 2019, the film sees the human race struggle to survive as a plague turns them into vampires. The film took a healthy $30m in the US and $7m in the UK.